Kingsway Community Cinema presents: The Railway Children Return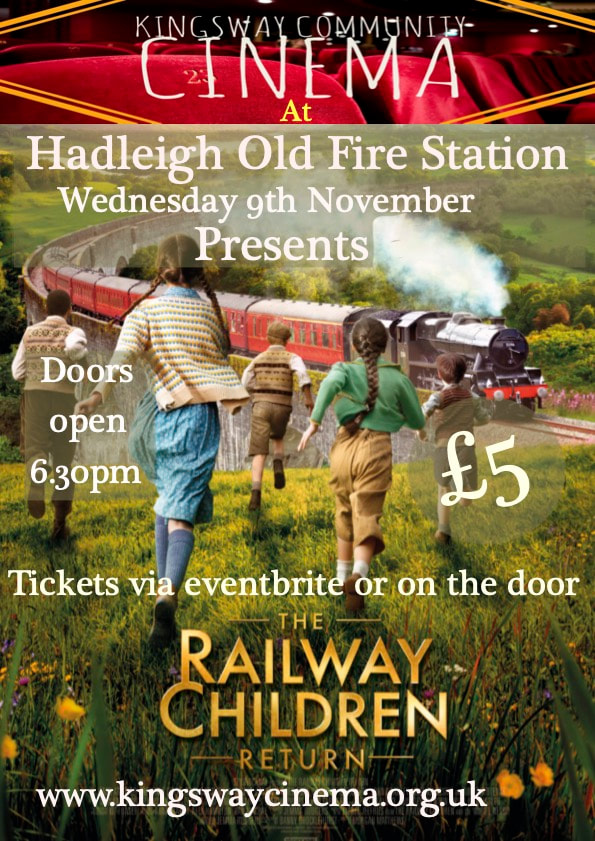 Kingsway Community Cinema is a not-for-profit project offering an accessible and welcoming space where local people can come together and enjoy a varied programme of film screenings, at Hadleigh Old Fire Station Studios.
Upcoming screening: The Railway Children Return (Cert PG)
When: Wednesday 9 November 2022, doors open 6.30 pm for 7 pm start. Running time: 95 mins
Booking advised. Book via Eventbrite (fees apply) or by texting 07801 667452 with your name and number of tickets required. Tickets can then be paid for at the door with no additional fees.
​It's 1944 and World War 2 is raging. Bobbie (Jenny Agutter), one of the original Railway Children but by now a grandmother, welcomes a group of evacuees from Salford to her home in Yorkshire. One day they encounter a young African American GI (Kenneth Aikens) who, like them, is far away from home, and who is hiding from the authorities.
Learn more about the Kingsway Community Cinema here.
You may also be interested in...