Open calls ending soon
14 September 2023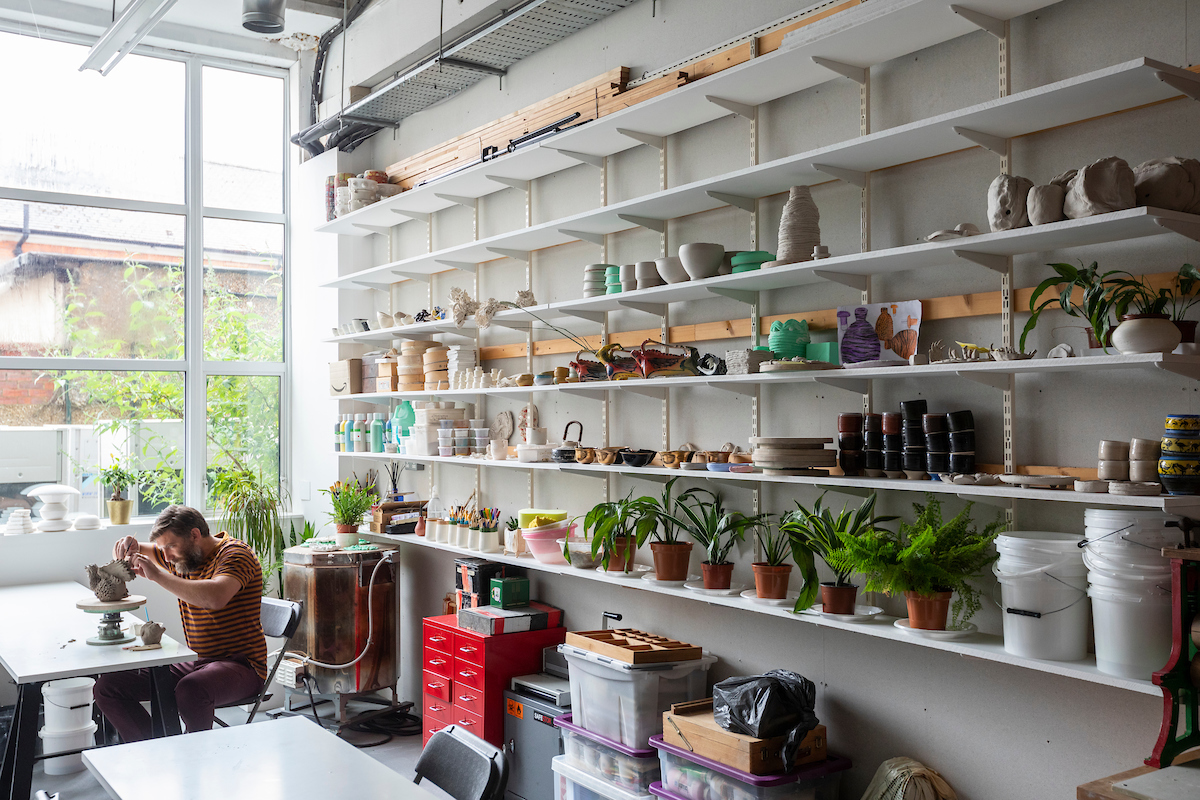 Subscribe to our newsletter
Last updated: 14 September 2023
Every week we issue featured opportunities for creatives ending soon, find below a list of handpicked open calls with deadlines within the next week.
Visit our Resources page for a more comprehensive list of work, callouts and funding available to artists.

Open Calls for Creatives
Resourceful open call → 17 September
Science Gallery London are seeking applications from creatives, community activists and critical thinkers to be part of their Annual Season 2024 programme exploring how we adjust to life in a climate emergency.
https://sciencegallery.org/opencall/resourceful
The John Ruskin Prize (entry fee applies) → 20 September
The 6th John Ruskin Prize is open to entries from artists, designers and makers, amateur or professional, from anywhere in the world.
https://new.artopps.co.uk/opportunities/johnruskinprize
Prospect Cottage Residencies 2023/24 → 25 September
Creative Folkestone are looking for people who will respond to the solitude of Prospect Cottage and be inspired by the life and work of Derek Jarman and the Dungeness landscape.
https://www.creativefolkestone.org.uk/prospect-cottage/residencies/
Unlimited UK and International Open Awards → 2 October
Unlimited's UK and International Open Awards will offer 14 awards to disabled artists in England, Scotland, and Wales. These awards will offer a grand total of £600,000 to commission artists on a national and international level.
https://weareunlimited.org.uk/opportunities/apply/open-awards/
#ArtSpeaksOut → 17 October
Open call for all visionary artists and filmmakers who are deeply passionate about ecology and sustainability. Use the hashtags #ArtSpeaksOut and #COP28Dubai to spread the word and inspire fellow artists to join the movement.
https://forms.gle/4iWK3CYcgc1ymypo6
LOEWE FOUNDATION Craft Prize → 25 October
The LOEWE FOUNDATION seeks to recognise uniquely talented artisans whose artistic vision and will to innovate set new standards for the future of craft. The prize for the winning entry is 50,000 euros. The shortlisted and winning works will feature in the exhibition and accompanying catalogue in Paris in spring 2024.
https://craftprize.loewe.com/en/craftprize2024

Funding, grants, scholarships, fellowships
Creative Lives: Know Your Neighbourhood Fund → 5 October
Creative Lives is managing a major new grants scheme for voluntary creative groups in England, as part of the Department for Culture, Media and Sport's Know Your Neighbourhood (KYN) fund.
https://www.creative-lives.org/know-your-neighbourhood-grants

Useful information for artists
Re:Create 2023 – Creative United → 15 September
Creative United and Wandsworth Council are launching a second edition of their free Re:Create business support programme for creative freelancers, artists, makers, and entrepreneurs based in Wandsworth.
https://www.creativeunited.org.uk/services/recreate-2023/
Arts Emergency: Become a mentor
Arts Emergency mentors support young people interested in the creative and cultural industries in taking their first steps out of college.
https://www.arts-emergency.org/get-involved/become-a-mentor
Artquest Salon → various dates
Online semi-independent artists' forums with ongoing peer-to-peer feedback on your work and presentations by art world professionals.
https://artquest.org.uk/project/advice-and-networks/artquest-salon/
Mobility Funding Guide to the United Kingdom
On the Move and Arts Infopoint UK have published 'Mobility Funding Guide to the United Kingdom' for the international mobility of artists and culture professionals.
http://on-the-move.org/resources/funding/mobility-funding-guide-united-kingdom
V&A Youth Collective
The V&A Youth Collective is a group of young people ages 18-24, who help shape V&A events and content for young people, while gaining inspiring insights into creative careers, the museum sector and skills development opportunities.
https://forms.office.com/Pages/ResponsePage.aspx?id=pqhybT5ixEK4FwRbTfKt1AcvqcnPKyhGuXBDdIWnulhUQlhGNFJDSEZROVJFRzhaS1ZUM0ZCUlFYUC4u
You may also be interested in...
Subscribe to our newsletter