Open calls ending soon
1 June 2023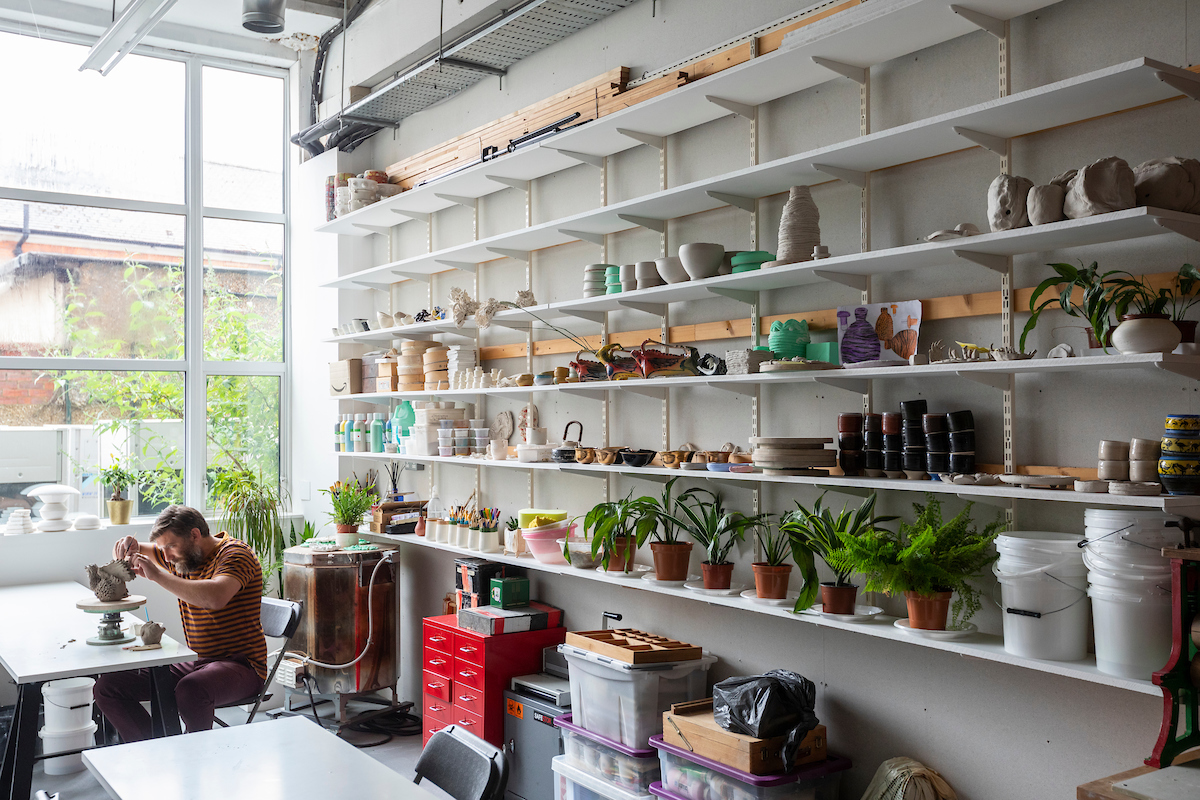 Subscribe to our newsletter
Last updated: 1 June 2023
Every week we issue featured opportunities for creatives ending soon, find below a list of handpicked open calls with deadlines within the next week.
Visit our Resources page for a more comprehensive list of work, callouts and funding available to artists.

Open Calls for Creatives
ACAVA Hosts: Barham Park Studios Residency open call → 10 July
A career development opportunity for an artist to be based within one of our studio communities in North London. The artist in residence will receive six months of rent-free studio space, peer-to-peer support, training opportunities and guidance to deliver our Young Artists programme.
https://www.acava.org/news/acava-hosts-barham-park-residency-call-for-artist-proposals/
The Photographers' Gallery New Talent 2023 → 4 June
Now in its third edition, TNT 23 offers each finalist a bursary of £1,500, a year-long mentorship with a photographer or industry professional, the chance to work with the creative team at An Endless Supply on a bespoke exhibition website, and see your work at large-scale on a billboard in London and your hometown, supported by our partner Jack Arts, part of BUILDHOLLYWOOD.
https://thephotographersgallery.org.uk/whats-on/open-call-tpg-new-talent-23
Residency 11:11 London Residency (for artists based outside of London) → 4 June
11:11's London residency is a one-month residency set in Residency 11:11 founders Alex Bell and Giulia Shah's home in London. For a duration of one month the residency aims to connect its guests to the city's artistic landscape, encouraging practitioners to explore local discourses and collaborations. The residency is housed in an informal and homely shared flat with Residency 11:11 founders Alex and Giulia.
https://www.residencyeleveneleven.co.uk/whats-on
FABRIC: International Collaboration Residency → 5 June
FABRIC will offer one residency to an artist/collective interested in collaboration, co-creation and/or research with another artist living outside the UK. There should be a specific rationale and reason as to why this international collaborator is essential and brings something unique to the residency. The residency will take place at FABRIC Nottingham or Birmingham.
https://fabric.dance/jobs/fabric-residencies-call-out-2023/
FABRIC: Open Residency → 5 June
This open call is for artists based in the UK: money, space, and staff support to explore new ideas or support the realisation of projects,at various stages of development. This could be research into a new idea where time and space are needed to explore, test and develop, or a project that has already undertaken a research and development process and could benefit from additional time to adapt, strengthen or finalise.
https://fabric.dance/jobs/fabric-residencies-call-out-2023/
Deptford X Supported → 11 June
Deptford X Supported provides funding for 3 projects to be commissioned for the 2023 Deptford X festival. Supported is open to early career Black and People of Colour artists from the London Borough of Lewisham who have not previously received a commission for their work. Their project will be chosen by a panel of professional artists and art professionals. Selected artists will receive a fee of £1000 and a production budget for the work of up to £800. They will receive close curatorial and technical support in producing and installing the work. All applicants, regardless of whether their project is selected, will be invited to attend free artist development workshops.
https://deptfordx.org/supported-2023/
Young Masters (submission fee applies) → 11 June
Young Masters celebrates artists who show originality, skill and imagination in response to the art of the past.
https://www.young-masters.co.uk/apply
British Ceramics Biennial: Fresh 2023 → 11 June
Fresh is an exhibition that celebrates and promotes emerging talent in contemporary ceramics in the UK and Ireland. Fresh 2023 will provide a new platform for artists to inspire and challenge, bringing focus to the rich and diverse learning opportunities, which are shaping ceramics today.
https://www.britishceramicsbiennial.com/about/opportunities/fresh-2023/
Three Counties Open Art 2023 → 12 June
Open call for artists from Staffordshire, Cheshire and Shropshire working in different media.
keele.ac.uk/about/events/2023/april/threecountiesopen2023-callout/eventtitle,374854,en.php

Funding, grants, scholarships, fellowships
Wheatley Fellowship 2023–24 → 18 June
Birmingham School of Art and Eastside Projects invite applications from visual artists for an Incidental Artists placement in Birmingham supported by the Wheatley Fine Art Fellowship.
https://eastsideprojects.org/projects/wheatley-fellowship-apply-now/

Useful information for artists
Interfaces Monthly: Open Call
Interfaces Monthly is a get-together for people working at the junction of art and technology, organised by the Barbican and The Trampery. A monthly platform for ideas and exchange, each event includes selected artworks, presentations and discussions in an informal social setting with a low-priced bar.
https://docs.google.com/forms/d/e/1FAIpQLSeqn4ZwulmGsJQ8LRIptyEBlQaV_syK0nZM8_VeuWeUtRtS8Q/viewform
Reads DACS advice for creatives on what you need to know before signing a contract.
https://www.instagram.com/p/CrgZM48se9R/
Ardagh Young Creatives x Design Can → 10 June
Speed mentoring at the Design Museum for 14 – 21-year-olds. Join the Ardagh Young Creatives and Design Can for an inspiring afternoon of speed networking with professionals working across different design fields. This is an opportunity for young people to ask the burning questions about what it's really like to work within design and find out more about creative career paths.
https://designmuseum.org/learning-and-research/ardagh-young-creatives-2023/ardagh-young-creatives-x-design-can
You may also be interested in...
Subscribe to our newsletter