Open calls ending soon
29 September 2022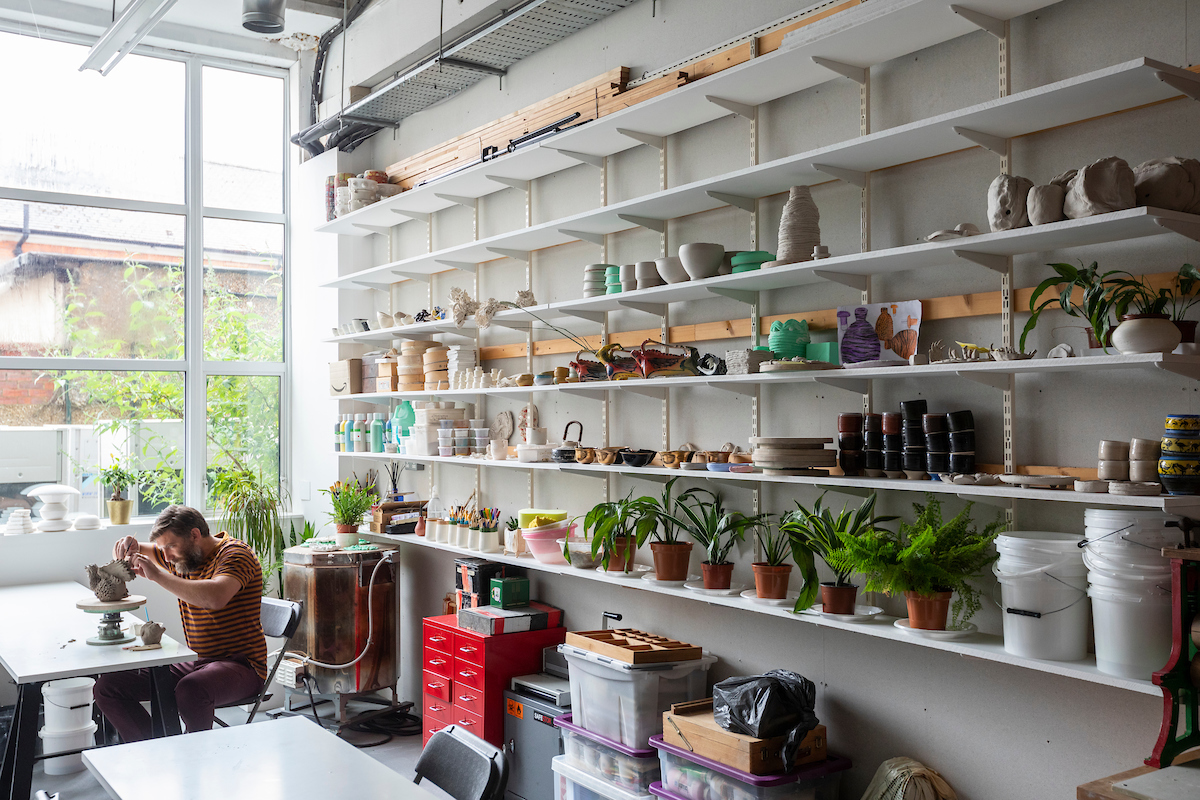 Last updated: Thursday 29 September 2022
Every Thursday we issue featured opportunities for creatives ending soon, find below a list of handpicked open calls with deadlines within the next week.
Visit our Resources page for a more comprehensive list of work, callouts and funding available to artists.

Open Calls for Creatives
Artists Access To Art Colleges: deadlines during September
AA2A and its host universities are offering 50 placements, giving artists and designer-makers the opportunity to undertake a period of research or realise a project using art college facilities.
https://aa2a.biz/pages/advert2022
Horizon Live Presentation 2023 → 30 September
Open call application for tour-ready performance works that will be showcased as part of Edinburgh's Festivals in August 2023
https://www.horizonshowcase.uk/horizon-2022-2023/
New Artist Collective: Taking Place Lincoln 2022/2023 → 2 October
New Artist Collective are seeking 17 artists working in any discipline from across the UK who are keen to facilitate collaboration, learn from other practices and explore what a temporary artist collective might achieve, who are keen to create opportunities for themselves and others and to build strong networks which can inform their own work and support those around them. To be involved in shaping, building, and informing our work going forward and help this programme be a meaningful and change-making experience for all those involved.
https://uknewartists.co.uk/magazine/2022/8/24/call-for-entries-new-artist-collective
Watts Gallery – Artists' Village: Artist in Residence → 3 October
Watts are inviting artists to engage with and respond to their 6-month intervention into the Historic Galleries, an exhibition of photographic portraits by Simon Frederick, shown next to G F Watts' 'Hall of Fame' society portraits from the Victorian era, 'Faces of Fame: British Portraits then and now' (27 September 2022 – 26 March 2023).
https://www.wattsgallery.org.uk/about-us/careers/
You Can Be My Wingman → 3 October
Action Hero runs a yearly residency for mid-career artists called You Can Be My Wingman with a focus on collaborative practice. Each year, 10 artists working in pairs join Action Hero and an international artist-mentor to spend a week resting, reflecting and making space for new collaborative ideas.
https://actionhero.org.uk/you-can-be-my-wingman
Crafts Council Summer Studio Maker/s → 3 October
The Crafts Council is looking for a LGBTQIA+ maker, or collective of makers, to transform our gallery into an open studio in summer 2023.
https://www.craftscouncil.org.uk/about/working-here
Artist at Soane: Artist residencies in Sir John Soane's historic Drawing Office → 4 October
A new residency for artists, architects and designers to mark the restoration of Soane's Drawing Office.
https://www.soane.org/drawing-office/applications-open-new-artist-residencies-sir-john-soane%E2%80%99s-historic-drawing-office
Emerging Banff Artist in Residence 2023 → 5 October
Banff Artist in Residence (BAiR) Emerging is an immersive program of studio practice, creative exploration, and critical feedback and mentorship for visual artists of all ages in the early stages of their careers.
https://www.banffcentre.ca/programs/emerging-banff-artist-residence-2023
De La Warr Pavilion and Towner Eastbourne Artists Call out → 6 October
De La Warr Pavilion and Towner are working together to programme holiday activities for families. We are collaborating to deliver an artistic programme for four local artists to develop their socially engaged practice across the current academic year.
https://townereastbourne.org.uk/get-involved/artist-opportunities
Grand Union x University of Birmingham MA Curating course exhibition → 9 October
Three artists will be selected for a curated group show, to take place at Grand Union Gallery, in June 2023.
https://grand-union.org.uk/wp-content/uploads/2022/09/GU2022OpenCall-1-1.pdf

Funding, grants, scholarships, fellowships
The White Pube Creatives Grant → rolling monthly
The White Pube Creatives Grant is a one-off £500 grant to be given out to a different working-class creative practitioner based in the UK once every month. This grant has been set up to support creatives of all ages who are early in their careers and would benefit from this no-strings-attached financial support to help them in whatever they like – be that money to cover time to make, or fund materials, equipment, research, subscriptions, development, travel, or even rent and bills.
https://thewhitepube.co.uk/grants/
Grand Plan → 30 September
Grand Plan award £1,000 grants to creative people of colour based in the UK who want to make a new cultural project happen. It can be anything from: poetry, paintings, fashion, zines, music, food, flowers, photographs to workshops or events.
https://www.grandplanfund.co.uk/
The Elephant Trust → 9 October
The Trust offers grants to artists and for new, innovative visual arts projects. Given The Elephant Trust's modest resources, grants have usually been limited to £2,000.
https://www.elephanttrust.org.uk/

Useful information for artists
Craft Toolkit
Whether you're a craft maker, artisan, designer or someone who works with them, Craft Toolkit can help you to plan for the future and grow your business.
Through simple bitesize exercises, you can learn all of these skills and begin your own business plan.
https://crafttoolkit.com/
The Photographers Gallery / Develop Workshop: Intro to Darkroom Printing → 1 October
Explore the technique, skills, and equipment found in darkroom printing. Open to all people aged 14-24 years old.
https://thephotographersgallery.org.uk/whats-on/develop-workshop-intro-darkroom-printing
Auto Italia Virtual Reality Workshops for young people
https://autoitaliasoutheast.org/participation/young-artists-programme/

Work opportunities
ActionSpace Administrative Intern → 13 October
ActionSpace, London's leading development agency for learning disabled artists, is looking for an enthusiastic and positive Administrative Intern to support the day-to-day running of the organisation. The role is specifically for someone aged 18 – 30 years old who is connected to Lambeth in London (works, lives or studies there).
https://actionspace.org/about-us/work-for-us/
You may also be interested in...