Open calls ending soon
2 February 2023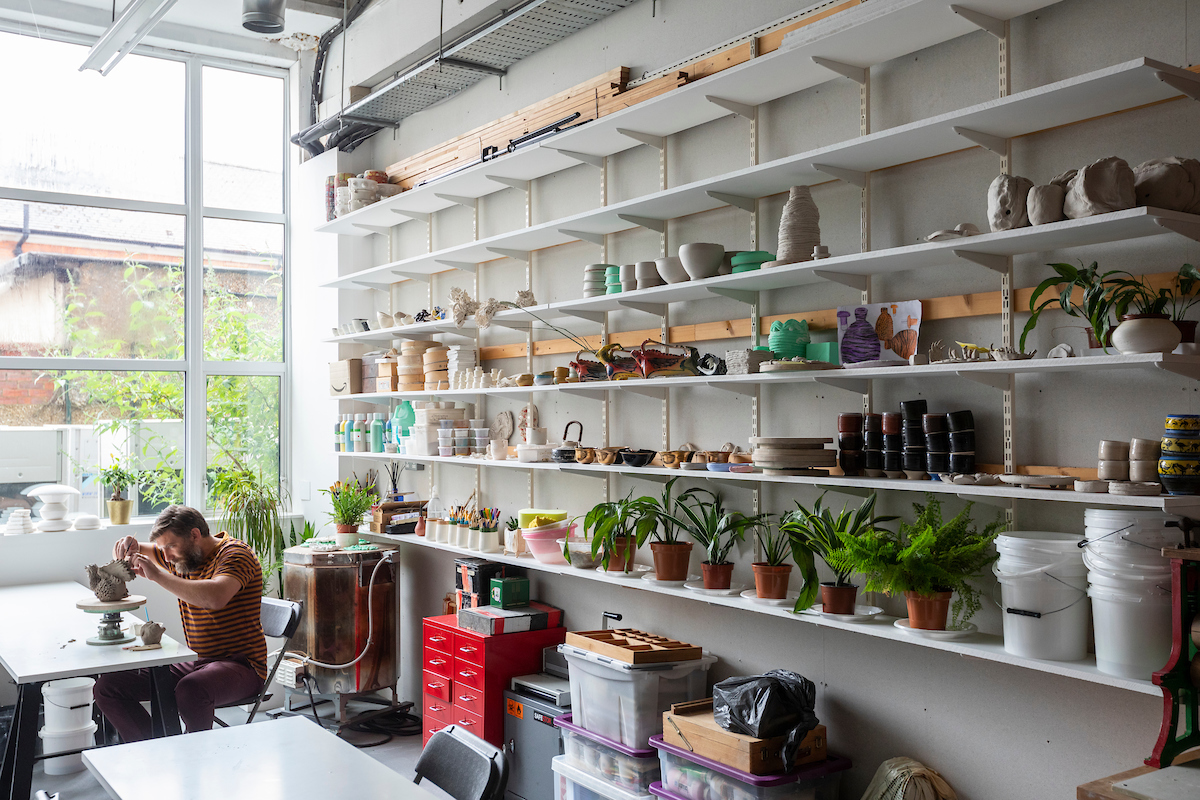 Last updated: 2 February 2023
Every Thursday we issue featured opportunities for creatives ending soon, find below a list of handpicked open calls with deadlines within the next week.
Visit our Resources page for a more comprehensive list of work, callouts and funding available to artists.

Open Calls for Creatives
Join the Procreate Archive
This archive is part of Procreate Project, a pioneering grassroots arts organisation supporting the professional development of women and non-binary artists who are mothers/parents. The Procreate Project (PCP) Archive is a digital archive and a collection of printable posters of works made by contemporary artists who are mothers/parents made in response to the ongoing crisis, the isolation and invisibility of unpaid care work.
https://archive.procreateproject.com/join/
PEER Ambassadors → 3 February
The PEER Ambassador programme is for people aged 17–25 from underrepresented and lower socio-economic backgrounds who live and work in PEER's local area, specifically Hackney and Tower Hamlets. PEER Ambassadors is a six-month, free, collaborative, and creative programme offering paid work-experience at PEER, alongside a professional development and learning programme. The Ambassadors also work closely with an artist in residence throughout 2023-24, as part of PEER Notices.
https://www.peeruk.org/peer-ambassadors
NAE Open 2023 → 5 February
Exhibition and professional development opportunity for UK based artists from the Global Ethnic Majority* and all artists from Nottinghamshire.
https://www.nae.org.uk/nae-open-2023/
Call for Photographs: Becoming Monumental → 6 February
Share your photos and join the conversation about who and what gets memorialised, as part of Autograph's current exhibition, YOU NAME IT by Sasha Huber.
https://autograph.org.uk/blog/call-for-photographs-becoming-monumental/
Stuart Hall Library Artist Residency → 12 February
The residency is a funded opportunity for a UK-based artist to be in residence at iniva's Stuart Hall Library over a three-month period from May to July 2023. The selected artist will receive a total sum of £4,750 and given support to pursue their research in the library.
https://www.stuarthallfoundation.org/opportunities/stuart-hall-library-artist-residency-open-for-applications-2023/
British Textile Biennial and English Heritage commission at Goodshaw Chapel → 13 February
English Heritage and BTB are looking to commission an artist/s to respond to one of its sites in Lancashire, Goodshaw Chapel in Rossendale, and create a new work to be shown in October 2023 relating to the premise of this year's Biennial.
https://britishtextilebiennial.co.uk/news/open-call-btb23-and-english-heritage-commission-at-goodshaw-chapel/
Sow, Grow, Eat → 13 February
The Garden Museum are looking for up to eight teenagers to join the free 'Sow, Grow, Eat' programme, which involves spending one Saturday each month for ten months at the Garden Museum, sowing, growing, cooking and eating. No prior experience necessary, just an enthusiasm for plants
https://gardenmuseum.org.uk/sowgroweat/
Turf and Swarm Dynamics paid artist residency → 13 February
An exciting opportunity exists for an emerging artist based in Croydon, for a paid residency creating a work engaging with immersive arts and the topic of system change.
https://turf-projects.com/event/call-for-artists-paid-residency-opportunity/
Stanley Picker Traineeship → 19 February
The Stanley Picker Traineeship, now in its 13th year, is a unique opportunity for a recent graduate or postgraduate to gain valuable professional development experience, working as part of a gallery team. The traineeship is offered on a part-time basis two days per week over 5 months.
https://www.mattsgallery.org/opportunities
Chester Contemporary Emerging Artist Programme → 19 February
Programme of mentoring, skill sharing, peer collaboration and support for emerging artists led by artist Ryan Gander. Shortlisted artists will produce and showcase time-based work at Chester Contemporary alongside renowned artists. Open to applicants from across the UK and are particularly interested to engage with artists who have a connection or relationship to Chester.
https://static.storyhouse.com/app/uploads/2023/01/EmergingArtistCallout.pdf
Lumber Biennial: Open call for BRILLIANT 2023 → 19 February
BRILLIANT is a national commissioning scheme aimed at encouraging anyone living in the UK (aged 18+) to suggest their brightest idea for an artwork using the medium of light to be produced and exhibited at Lumiere 2023. The scheme aims to encourage creativity across the UK as well as highlighting brilliant ideas from people living in or originally from the North East. Successful applicants will be supported by Artichoke with the production costs and technical expertise to create and install their artwork and will receive a fee.
https://www.lumiere-festival.com/brilliant-2023/
New Contemporaries → 20 February
Submissions accepted from emerging and early career artists who are final year students, recent graduates and post-graduate students from UK art school and alternative learning programmes.
https://www.newcontemporaries.org.uk/submissions
Gasworks: Residency Call for Artist based in India, Ecuador and Pakistan → 20 February
This opportunity is for an artist in the early stages of their career based in India and offers a fully funded 11-week residency at Gasworks in London from 3 July – 18 September. Gasworks' residencies are opportunities for self-led professional development, artistic exchange and experimentation.
https://gasworks.org.uk/opportunities/residency-open-call-for-artists-based-in-india
EMBracing the Ocean artist-in-residence programme → 20 February
The EMBracing the Ocean programme provides grants of €10,000 for creative individuals and groups to co-create artwork in collaboration with Ocean scientists to expand societies' understanding of the Ocean's value and inspire wide reaching societal change for Ocean sustainability.
https://www.marineboard.eu/emb-artist-residence-programme

Funding, grants, scholarships, fellowships
Creative Scotland Visual Artist and Craft Maker Awards → 7 February
The Visual Artist and Craft Makers Awards (VACMA) are a programme of small grants schemes delivered with a range of local authorities and art agencies across Scotland to support Scotland-based visual artists and craft makers in their creative development. Applicants can apply for fixed bursaries of £500 and £750.
https://www.creativescotland.com/funding/funding-programmes/funds-delivered-by-partners/visual-arts-and-crafts-awards
a-n Artists Bursaries 2022-23 → upcoming deadlines: 9 February / 9 March
a-n is offering bursaries of between £500 to £1,500 for continued professional practice and creative development. From September 2022 until March 2023, a-n will be trialing a new monthly distribution of bursaries, giving a-n Artist members and Joint (Artist and Arts Organiser) members the flexibility to apply for a bursary at a time they feel is most relevant to their practice. Bursaries are intended to support practising visual artists at any stage of their career who are wishing to engage in a period of self-determined professional development.
https://www.a-n.co.uk/about/a-n-artists-bursaries-2022-23/
Queen Elizabeth Scholarship Trust → 9 January – 12 February
The Queen Elizabeth Scholarship Trust (QEST) awards scholarship and apprenticeship funding of up to £18,000 to talented and aspiring craftspeople working in a broad range of skills, from farriery and jewellery design, to silversmithing, dry stone walling, glassblowing cheese maturing, sculpture and more.
https://www.qest.org.uk/
Creative Catalyst 2023 → 15 February
UK registered micro and small businesses in the creative industries sector, can apply for funding up to £50,000 with a package of support to grow their business.
https://apply-for-innovation-funding.service.gov.uk/competition/1390/overview/9f7f78bb-7707-4f09-97a6-d740adef1806#summary
New Landscapes: Fashion, Textiles & Technology Catalyst R&D Grant Scheme → 20 February
A collaboration between UAL Fashion, Textiles and Technology Institute (UAL FTTI), British Council and five Official Development Assistance (ODA) countries to promote the cultural, social and environmental values of a sustainable global fashion and textiles sector.
https://www.arts.ac.uk/about-ual/press-office/stories/call-for-proposals-for-fashion,-textiles-and-technology-partnership-with-british-council2

Useful information for artists
Easy read sample artist contract
a contract for artists that was accessible, easy to read, and free of jargon.
https://www.fact.co.uk/resources/2022/03/easy-read-artist-contract
New Curators → 5 February
New Curators is a paid twelve-month curatorial training programme based in London for individuals from lower socio-economic backgrounds.
https://www.newcurators.org/
Free Lino Printing Workshop for People of Colour → Free, 1st come 1st served / 11 February
A one off free Lino print workshop for people of colour to introduce new skills to the community and help amplify POC creatives. Printmaker and Illustrator Rebecca Milan (@rebeccamilanart) will be leading two intro to Lino printing workshops where you will learn basic carving techniques, create a design and print on paper and a cotton tote bag.
https://www.eventbrite.co.uk/e/free-lino-printing-workshop-for-people-of-colour-tickets-514778545487
Artists' Benevolent Fund: Artists' Needs Online Survey→ ends 20 February
Survey to explore ways in which the Artists' Benevolent Fund can further support individual artists in need.
https://srvy.pro/2YDK6GR/

Work opportunities
ACAVA Freelance Social Media Producer call out → 9 February
Work with us as a freelance Social Media Producer during our upcoming Flourish: Breathe trip. More info.
https://www.acava.org/news/freelance-social-media-producer-call-out/
New to Nature → various deadlines
New to Nature is offering paid 12-month work placements at a variety of inspiring organisations such as Zoological Society of London (ZSL), The Woodland Trust, Bat Conservation Trust, City Of Trees, Royal Society for the Protection of Birds (RSPB), the National Trust, etc. New to Nature aims to provide life-changing experiences for people who might not normally have access to a career in the environmental sector, with young people who are from an ethnic minority, who are disabled or who are from low-income homes being encouraged to apply.
https://www.groundwork.org.uk/new-to-nature-apply/
Grand Union Growing Project Session Facilitator → 12 February
Over the next 18 months to May 2024, Grand Union are looking to recruit freelance session facilitators to work at sites in Digbeth, Birmingham. Each session lasts three hours and is paid at 120 pounds per session.
https://grand-union.org.uk/wp-content/uploads/2023/01/GPFacApplicationPack2023.pdf
East Street Arts: Executive Director → 20 February
East Street Arts is seeking an Executive Director to develop and deliver their strategic vision.
https://www.eaststreetarts.org.uk/article-type/opportunities/
You may also be interested in...