Open calls ending soon
12 May 2022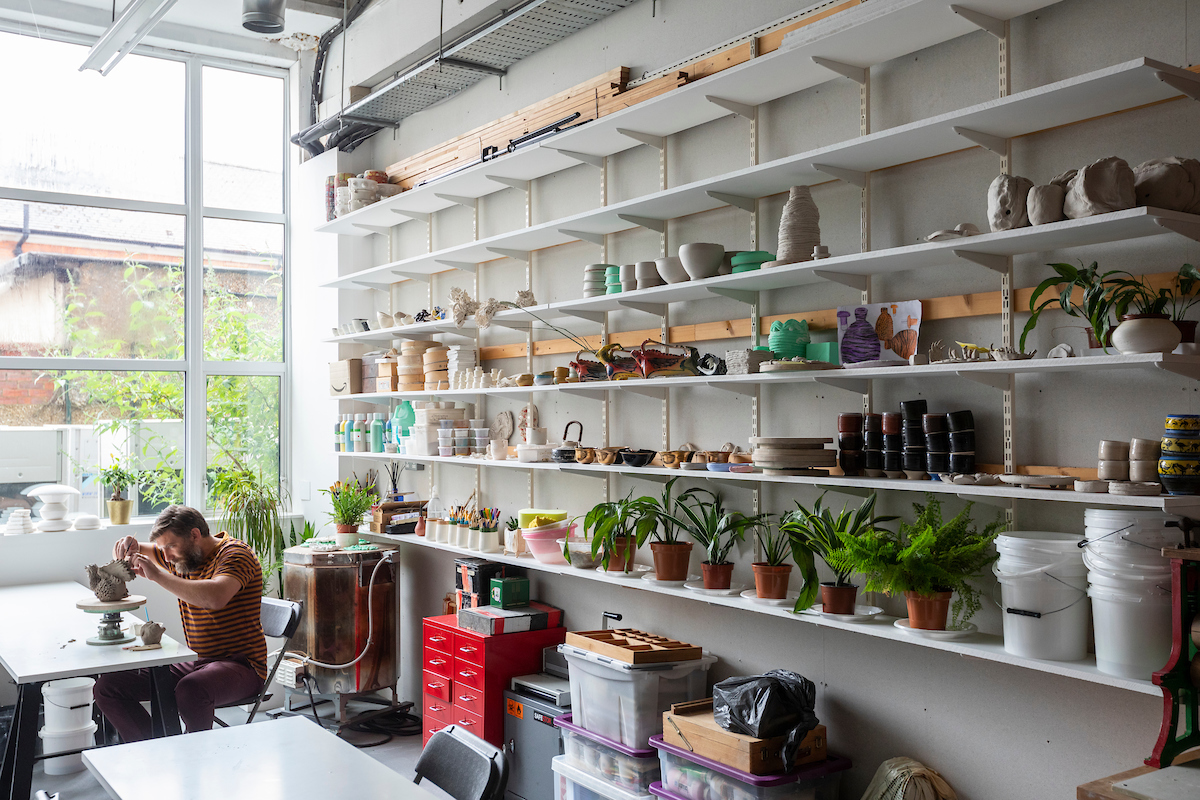 Last updated: Thursday 9 June
Every Thursday we issue featured opportunities for creatives ending soon, find below a list of handpicked open calls with deadlines within the next week.
Visit our Resources page for a more comprehensive list of work, callouts and funding available to artists.

Open Calls for Creatives
Trinity Buoy Wharf Drawing Prize → 13 June
The exhibition and awards are open to applications by emerging, mid-career and established drawing practitioners based anywhere in the UK and internationally. Entry fees apply.
https://tbwdrawingprize.artopps.co.uk/
Trinity Buoy Wharf Working Drawing Award → 13 June
The Trinity Buoy Wharf Working Drawing Award aims to celebrate and promote the role of drawing within the design and making processes. This special category for Working Drawings is intended to celebrate the role of drawing in design processes and to expand and enhance our knowledge and understanding of working drawings – drawings from which something can or will be made. It is anticipated that architects, designers, planners, scientists, and engineers will submit drawings. Entry fees apply.
https://tbwdpworkingdrawings.artopps.co.uk/
Airspace Graduate Residency → 26 June
AirSpace Gallery announces the return of its Graduate Residency Programme and invites students graduating from BA Fine Art courses in summer 2022 to apply. The Programme is designed specifically to help new graduates bridge the gap between full-time education and a career in the arts.
https://www.airspacegallery.org/index.php/2020/opp_entry/graduate_residency_2022_23

Funding, grants, scholarships, fellowships
British Council Unlimited Micro Awards → 9 June
The British Council Unlimited Micro award will give ten pairs of disabled artists the opportunity to make connections and work collaboratively on an international level.
https://weareunlimited.org.uk/opportunities/apply/apply-for-british-council-unlimited-micro-awards/
Wheatley Fellowship 2022–23 → 19 June
Birmingham School of Art and Eastside Projects invite applications from visual artists for the annual Wheatley Fine Art Fellowship. The 2022–23 Wheatley Fellowship will support an artist with time and resources to develop new work and ideas which lead towards a public project to be realised with Eastside Projects. Artist Fee: £10,000 (£9k tax-free stipend + £1000 project fee). Production budget: Up to £10,000
https://eastsideprojects.org/projects/apply-now-wheatley-fellowship-2022-23-open-call/

Useful information for artists
Short Course: Introduction to 3D Printing with Biomaterials → Thursdays 16, 23 30 June
Are you interested in learning how to 3D print sustainable materials made from waste?
This in-person short course at STEAMhouse combines material development with additive manufacturing processes to introduce participants to the basics of 3D printing with biomaterials. Free to eligible businesses including people who are self-employed
https://eastsideprojects.org/events/short-course-introduction-to-3d-printing-with-biomaterials/
Crafts Council: How to price your work
Pricing your work properly will ensure that you can make a viable living from your practice. Crafts Council provides a simple formula for pricing your work and explains all of the factors to consider when doing so.
https://www.craftscouncil.org.uk/business-skills/craft-business-resources/pricing-your-work
New artists' surgeries at Shubbak
Shubbak are inviting Arab/SWANA artists and creatives working in the UK, the Arab region or internationally to meet the organisations' joint CEO Alia Alzougbi for 30 minute long surgeries.
https://www.shubbak.co.uk/shubbak-announces-a-new-artists-surgeries/
David Neat model-making course (£250) → 20-24 June
A 5-day intensive, practical course covering model-making skills for theatre, film, animation or spatial design. Accessible techniques of building, modelling/shaping, surfacing and finishing relevant to artists, designers and makers in various disciplines. Cost per person is £250, limited to 10 people. Led by David Neat from his studio in Deptford, London.
https://davidneat.wordpress.com/courses/model-making-techniques-course-2/

Work opportunities
ActionSpace Operations Manager → 13 June **
ActionSpace, London's leading development agency for learning disabled artists, is looking for an exceptional and highly motivated Operations Manager to join their senior team.
https://actionspace.org/about-us/work-for-us/
East Street Arts Digital Producer → 17 June **
Exciting and dynamic role within the East Street Arts team, working across multiple programmes and teams to consider the learning and legacy of projects as artist resources.
https://www.eaststreetarts.org.uk/2022/05/16/digital-producer/
You may also be interested in...