Meet our artists: Terry Shave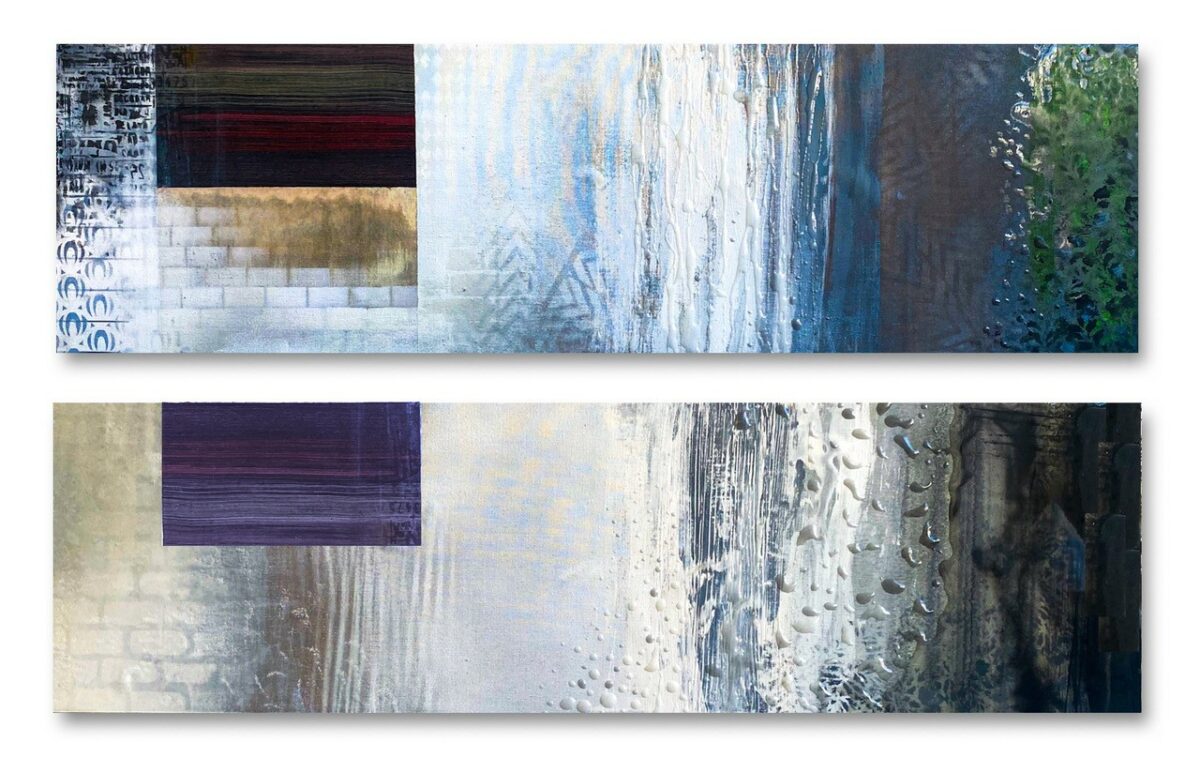 Terry Shave, Spode Works Studios, Two from Resurrection Series
Meet our artists: Q&As
Part of an ongoing series, studio holders share insights about their work, their stories and what happens inside their studios. Visit this page to read more.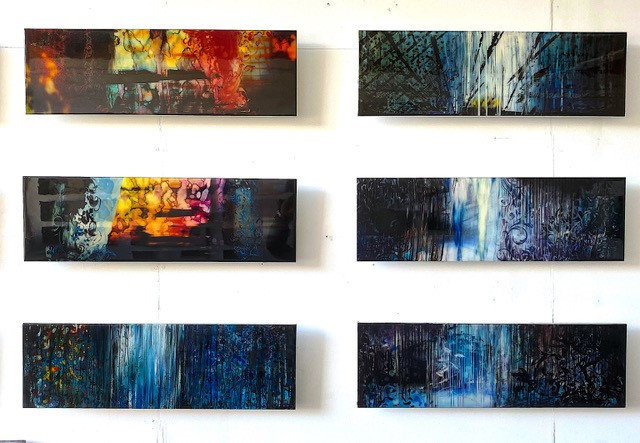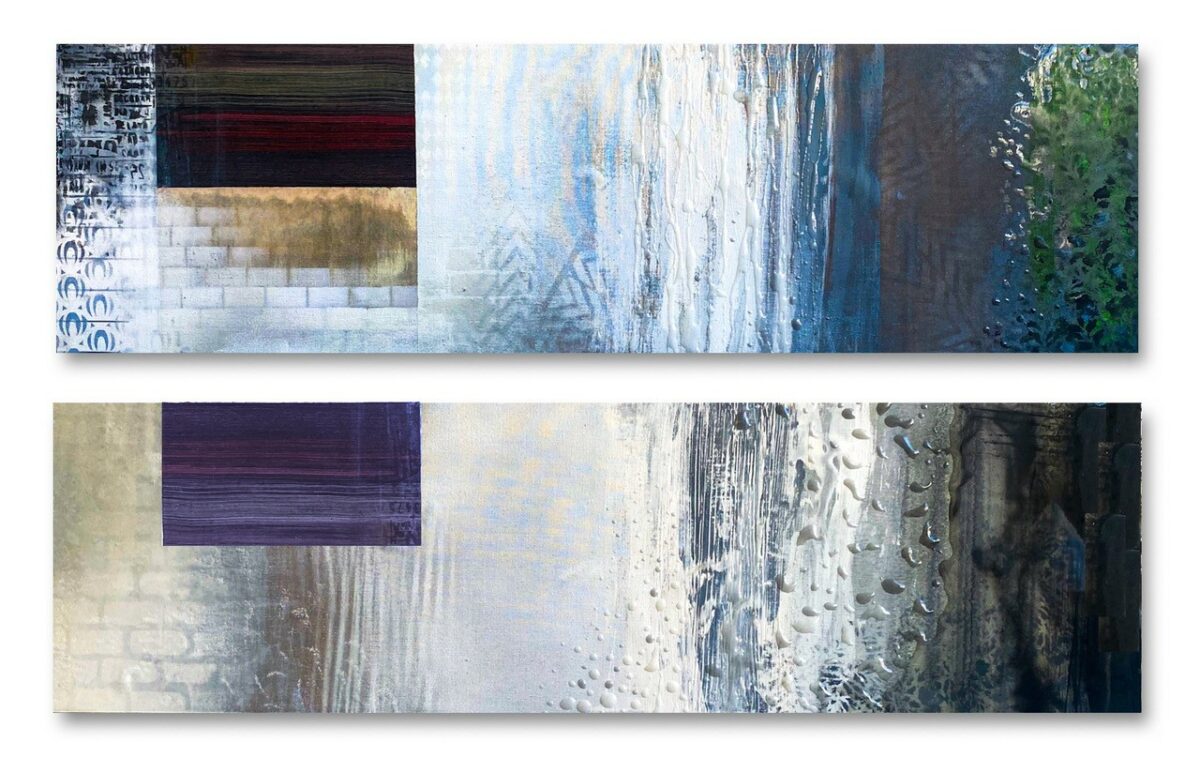 Would you like to tell us about yourself?
I'm an artist and visual arts consultant. I studied at Ipswich School of Art, Loughborough College of Art and the Slade School, London, and have an extensive track record as an artist and arts educator. I was born in Suffolk and live in Staffordshire. I exhibit regularly both in the UK and abroad and have had my work shown in nearly 200 solo and group exhibitions.
My one-person shows include: Loaded at the Ikon Gallery, Birmingham; Reloading at Real Gallery, New York and Closer than you Think at the Bonington Gallery Nottingham. My group exhibitions include The World Artists Festival in Seoul, South Korea, The Presence of Painting in Sheffield and The Artist and the City at AirSpace, Stoke-on-Trent. I have won prizes in the John Moore's painting exhibition and I'm represented in The National Collection with work in museums and the Arts Council. I have initiated and developed a significant range of art projects with a focus on location-specific intervention work that attempts to use art to explore socio-political and historical interpretations of sites. I am a founder member of UK New Artists, an emerging artist support agency based in the Midlands. This produced the first World Event For Young Artists in Nottingham in September 2012.
I have taught art at many art schools including Staffordshire University and Nottingham Trent University and am an Emeritus Professor of Fine Art.
I am an active supporter of artist-led galleries and studios and am a board member of AirSpace in Stoke-on-Trent. I'm currently a Director of DUST Rising CIC, an artist-led project and artist support group in Staffordshire.
What can you tell us about your work?
My recent works are about particular places that have meaning to me and how we, as individuals, deal with memory and location. They are also about my lifelong preoccupation with the process and history of painting itself and how this practice is still viable in a digital age. They reference film and photography and the often-perceived gulf between the decorative arts and high fine art. I began my professional career after college as a filmmaker but moved to painting and printmaking when I had my first studio in Harlow, Essex. Moving to Staffordshire in the mid-1980s to teach Fine Art at Staffordshire Polytechnic, I founded and established the first artist studios in Stoke. These were above the old Market in Burslem, now all converted into flats! Forty years and five studios later I am enjoying my time in the Spode Works and the company of a group of creatives and the community they make.
What kind of art do you make? What themes are you interested in?
I am and have always been fascinated with the process of painting, partly through the physical act of the manipulation of paint and resin and as seen through photography. The photographic images I use in my work often appear like paintings, and have several attributes of painting, at the same time they don't function in the way we are used to reading photographs. These dilemmas and contradictions in picturing intrigue me. Ultimately, I am making pictures of and about other pictures. I am not interested in making images that describe the world we live in, but I am interested in how the conventions of picturing allow us to 'read' an image and decode its meaning in terms of our relationship to a notion of 'place' and its edges and the categoric or the 'real'. I want the work to function on two levels, to elicit the sense of familiarity of looking at an image that has the structures and conventions and history of painting embedded in it, to make you aware of that, and at the same time to shift your attention to the very act of looking and thinking about the act of painting itself.
I use a panorama format now but have used triptychs a great deal in the past, a traditional formal presentation of three juxtaposed images. It also suggests a visual narrative, continuing my interest in the relationship between film and the static image. I am also compelled by ideas of peripheral vision and things seen at the edge of our conscious reception and how these peripherals inform how we see ahead. Recent works involve inspections of place, both real and imagined. Place as a negotiation of who we are and how we are understood. Those moments where we are all on the threshold of moving to another 'place'; those sensory thresholds that are at a point of intellectual, and visual negotiation with ourselves. The panorama format or triptych offers options or possibilities of 'moving on' through visual negotiation as well as a visual 'pollution' or detritus that clouds our way ahead.
How has creativity impacted your life?
Art changed my life. I was brought up in a very rural area of Suffolk and worked on farms as a school holiday job from age 13. I think it was assumed by my family that I would work on the land after I left school. As with so many artists, I had a great art teacher who took me under her wing and encouraged me after I had shown real interest in painting and drawing. I remember telling my father that I wanted to go to art school, and he replied, "You'll never earn a living you know!" I've never not earned a living. I'm not rich in money but I'm rich in what I've done in art education and in my studio and creative work.
What advice would you give to new artists starting out?
Be around other creatives and practitioners as much as you can. A creative, conversational community, such as you find in a group of studios offers support and allows for those all-so-important casual conversations about work or opportunities.
Do you want to tell us anything else about yourself?
See me talking about my practice from my ACAVA Spode Works studio as part of Bunker Talks from Manchester Metropolitan University here.
Read about my work. See an essay by Carl Robinson here.
You may also be interested in