Meet our artists: Susan Clare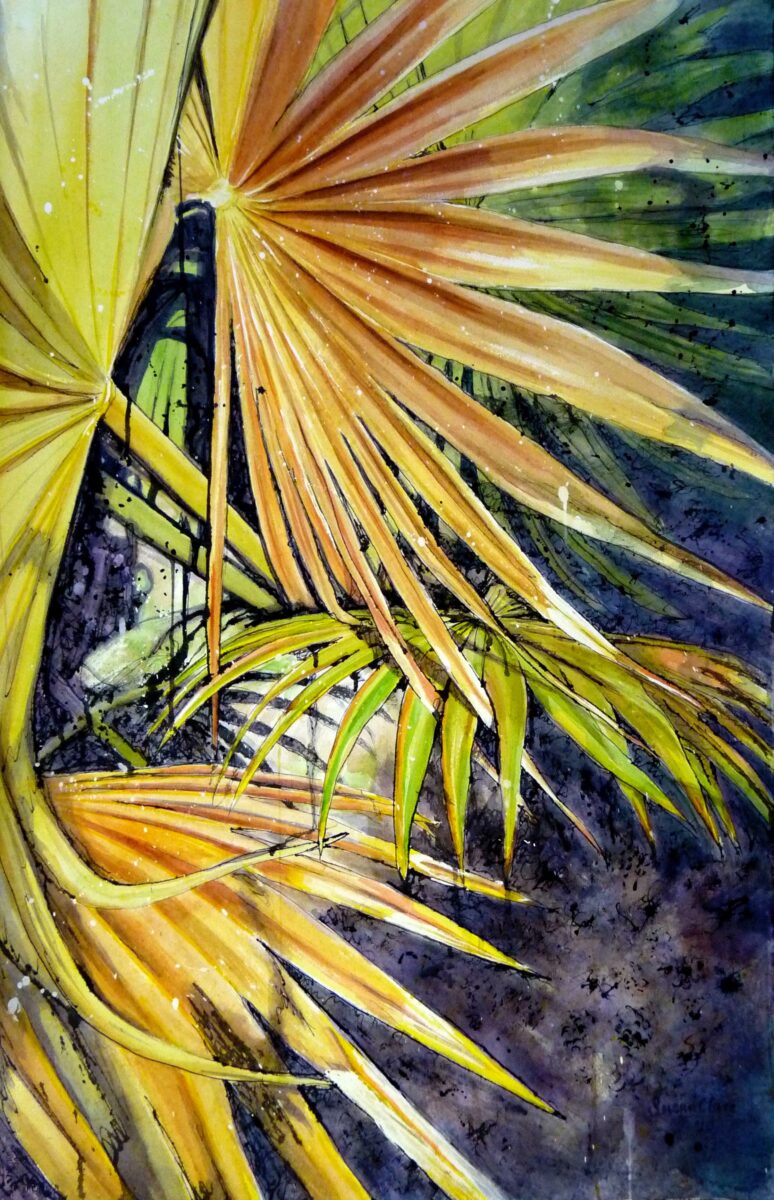 Susan Clare, Interwoven, Hadleigh Old Fire Station Studios
Meet our artists: Q&As
Part of an ongoing series, studio holders share insights about their work, their stories and what happens inside their studios. Visit this page to read more.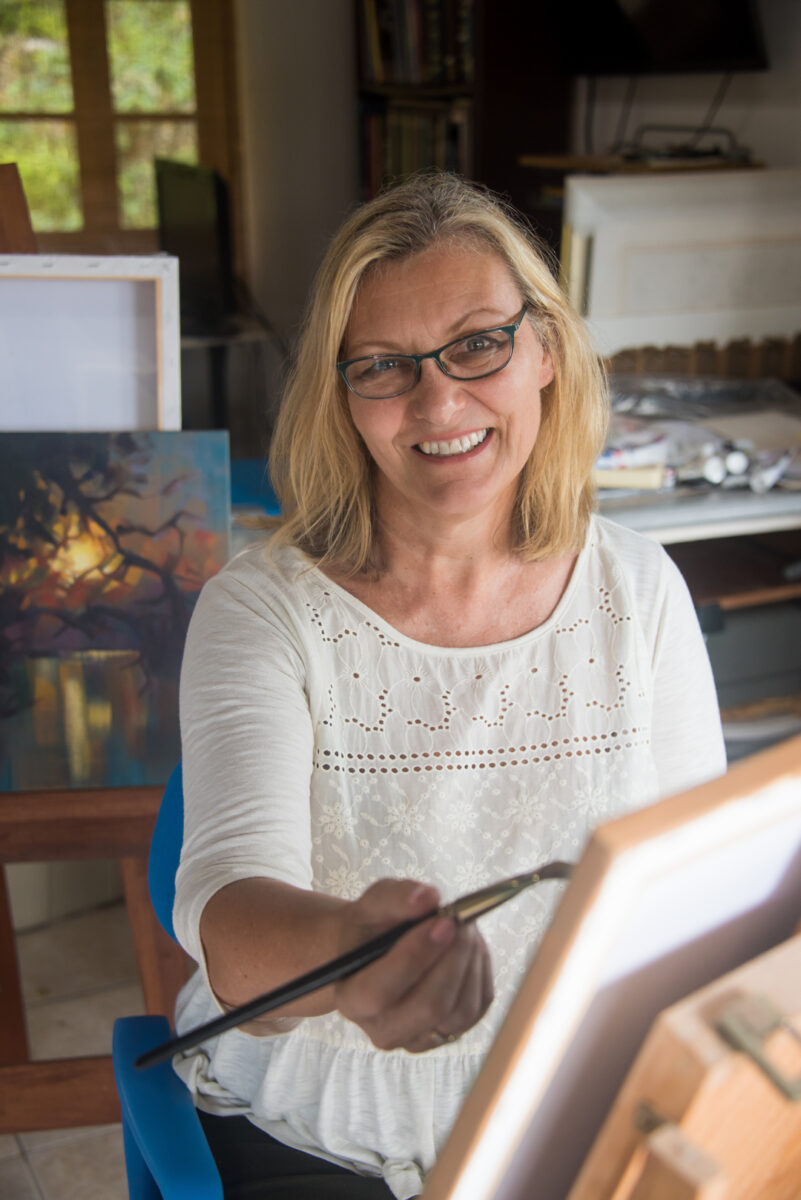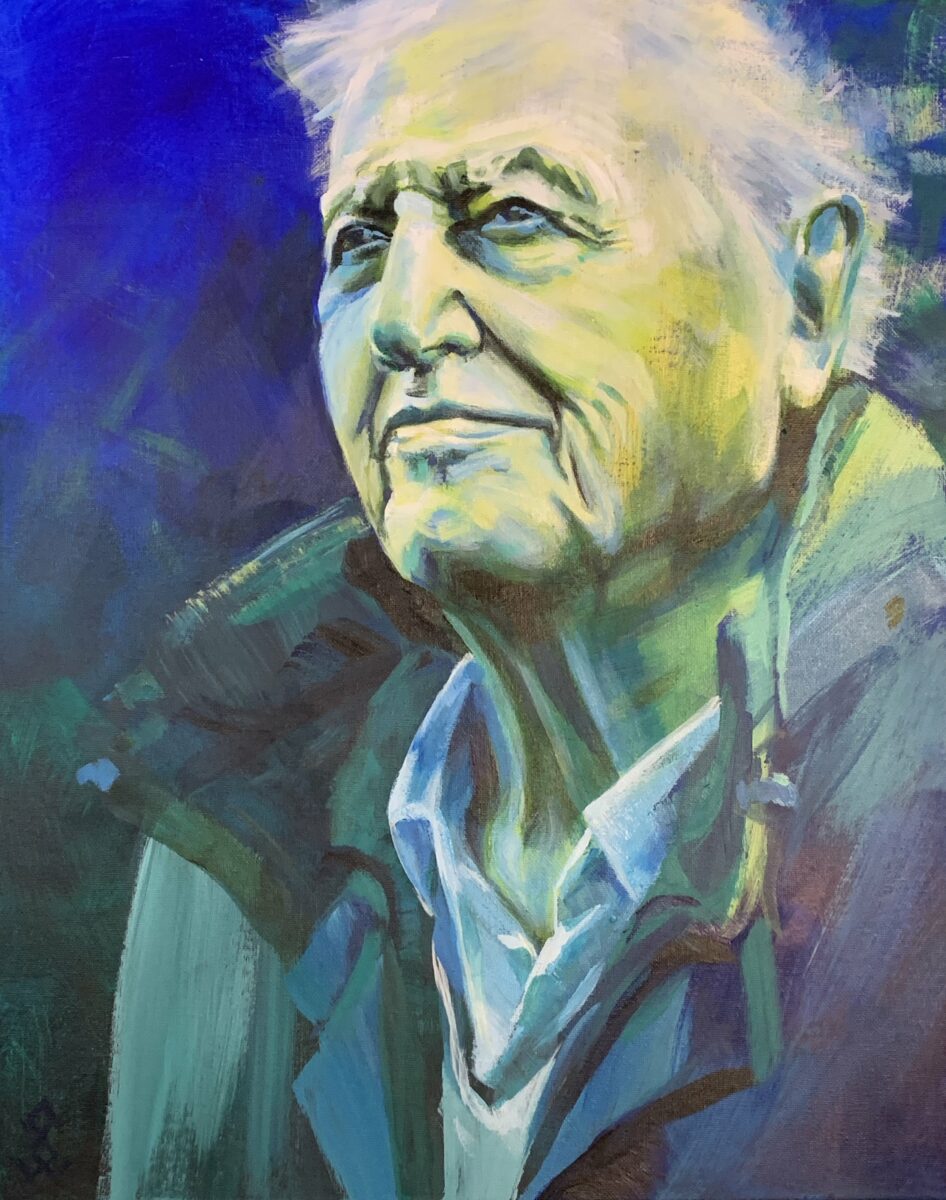 Would you like to tell us about yourself?
I'm a 63-year-old woman (she/her). I grew up in Westcliff-on-Sea, spending every spare moment of the summer at the beach; views of Chalkwell, Leigh and the Estuary evoke strong feelings of home and belonging. After a science degree, I went to Jamaica to run a scuba diving business and helped to set up several environmental movements to protect the coral reefs.
After twenty years in the dive business, I started a family and became a full-time artist, mostly self-taught, with some guidance from my friend and neighbour, an RA-trained sculptor/painter, Jannette Eyles. After 9 months of painting from her studio, I had my first solo show in Jamaica. Several years later, I returned to the UK and began teaching for the SAA, giving private watercolour classes, and entering national competitions. Having gained some awards and shown at the Mall Galleries a couple of times, I now also give talks and demos to art groups, especially showing my art inspired by the underwater world and its protection. I now spend part of the year in each location, Hadleigh and Jamaica.
What kind of art do you make?
I create paintings in acrylic, watercolour and mixed media, reconnecting people to nature.
What themes are you interested in?
All of my work champions the environment or honours nature in some form, whether it be vibrant tropical flowers, seascapes of underwater creatures or human faces, full of character and life. I love to work with the strengths of each medium, ie flowing watercolours, blocky brushwork and vibrant colours in acrylics.
What materials do you use? What do you like about those?
I love adding textures, often from found objects, upcycled plastics or organic materials like coffee grounds and banana tree fibres. Every piece of plastic I can reuse, and remind viewers to reuse or refuse, is one less piece that can cause harm to the ocean. Banana tree fibres are interesting and remind us that there is more to every plant than just the product we see in the supermarket.
Do you collaborate with others?
I collaborate with several wildlife charities, using prints of my work to raise funds to help turtles in Kefalonia, parrots in Jamaica and protection of sea life and reefs along Jamaica's north coast.
Did the lockdown change the direction of your practice or interests?
The lockdown inspired me to create an online painting club for my workshop participants across three countries, so far (UK, Jamaica and the USA). For some, it was a lifeline of creative outlet and expression, much needed at a time when their families were going through so much. The club is small and personalised, with pre-recorded projects and weekly live Zoom seminars. I host it on Patreon.
Do you have any upcoming shows?
I have a current exhibition in NY, showing with the ArtCan group at the Kroll Inc offices in mid-town Manhattan, which will continue till the end of the year. I'm proud to be a member ArtCan for about 2 years now and exhibit with them regularly. I also hope to have a 25th-anniversary show, to mark the 25 years this year since my first solo exhibition in Jamaica.