Meet our artists: Mary Hennessy Jones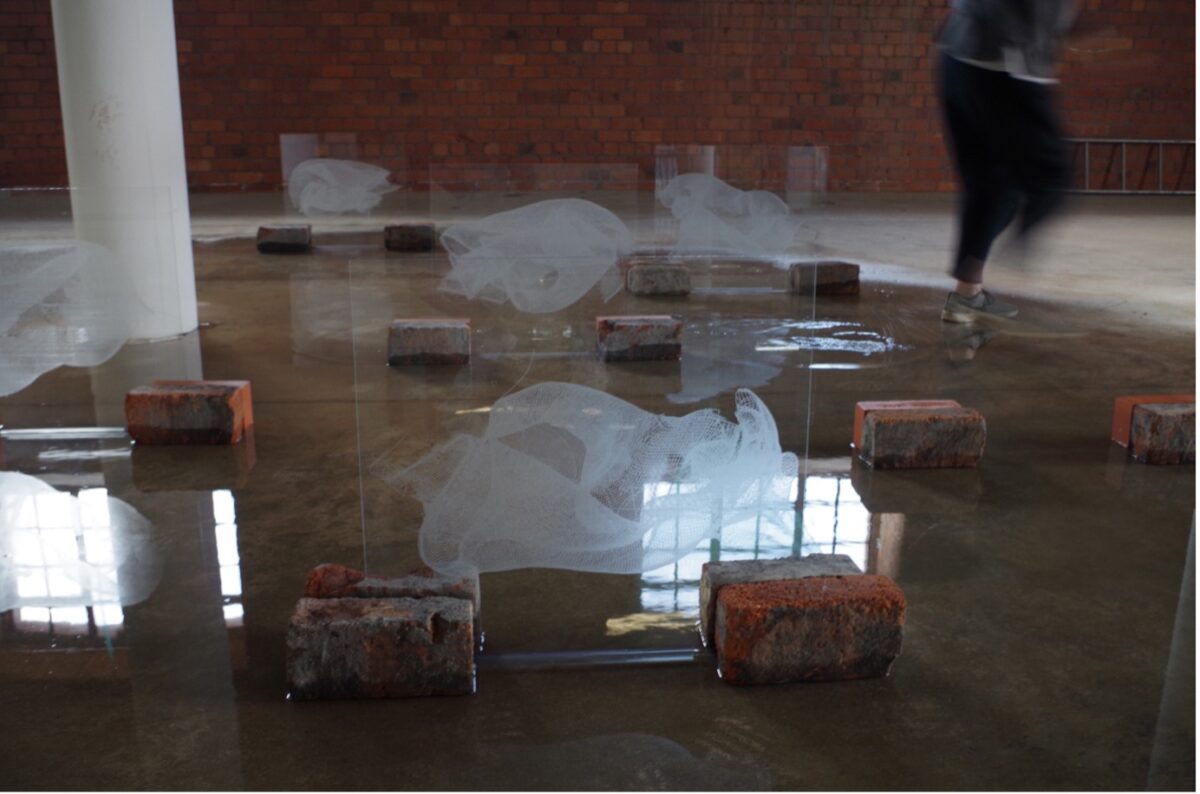 Mary Hennessy Jones, Screening 2 (2021), Site specific installation at the Tobacco Warehouse
Meet our artists: Q&As
Part of an ongoing series, studio holders share insights about their work, their stories and what happens inside their studios. Visit this page to read more.
Name
Mary Hennessy Jones
Art practice
Working in sculpture, installation, projection and performance as well as works on paper.
Studio
ACAVA Spode Works Studios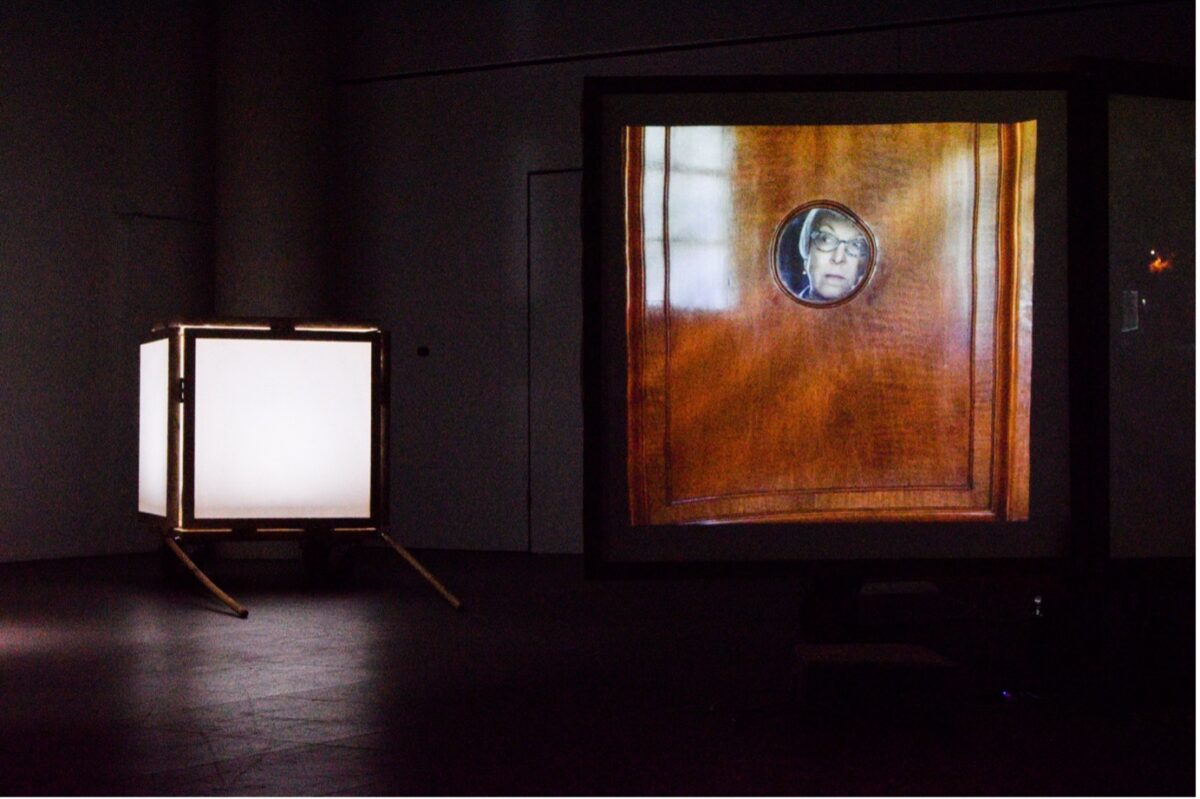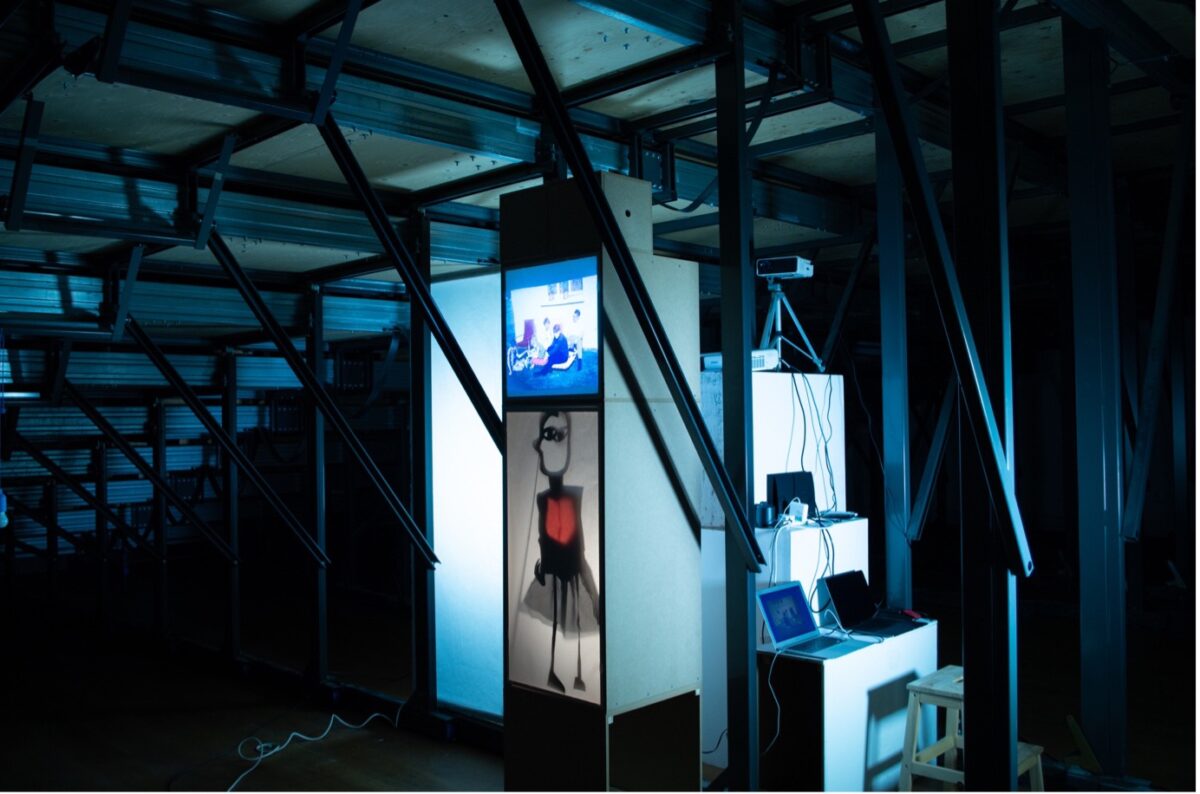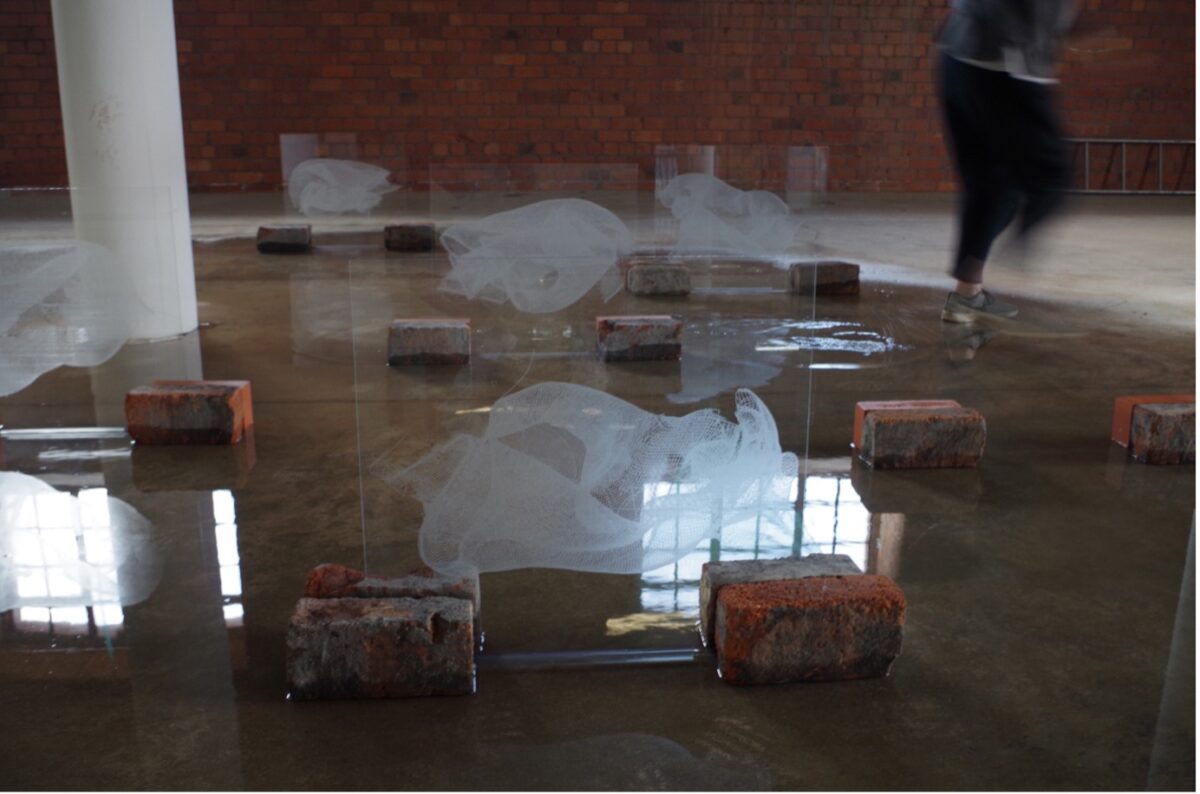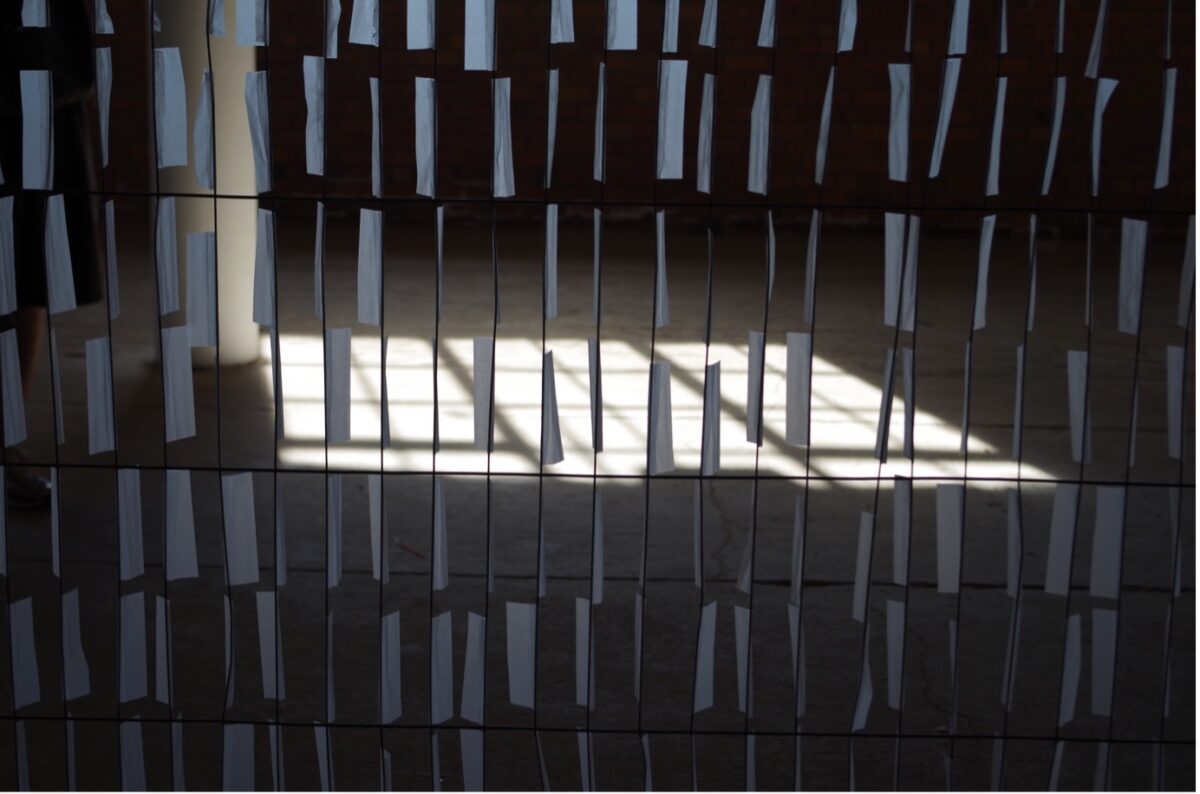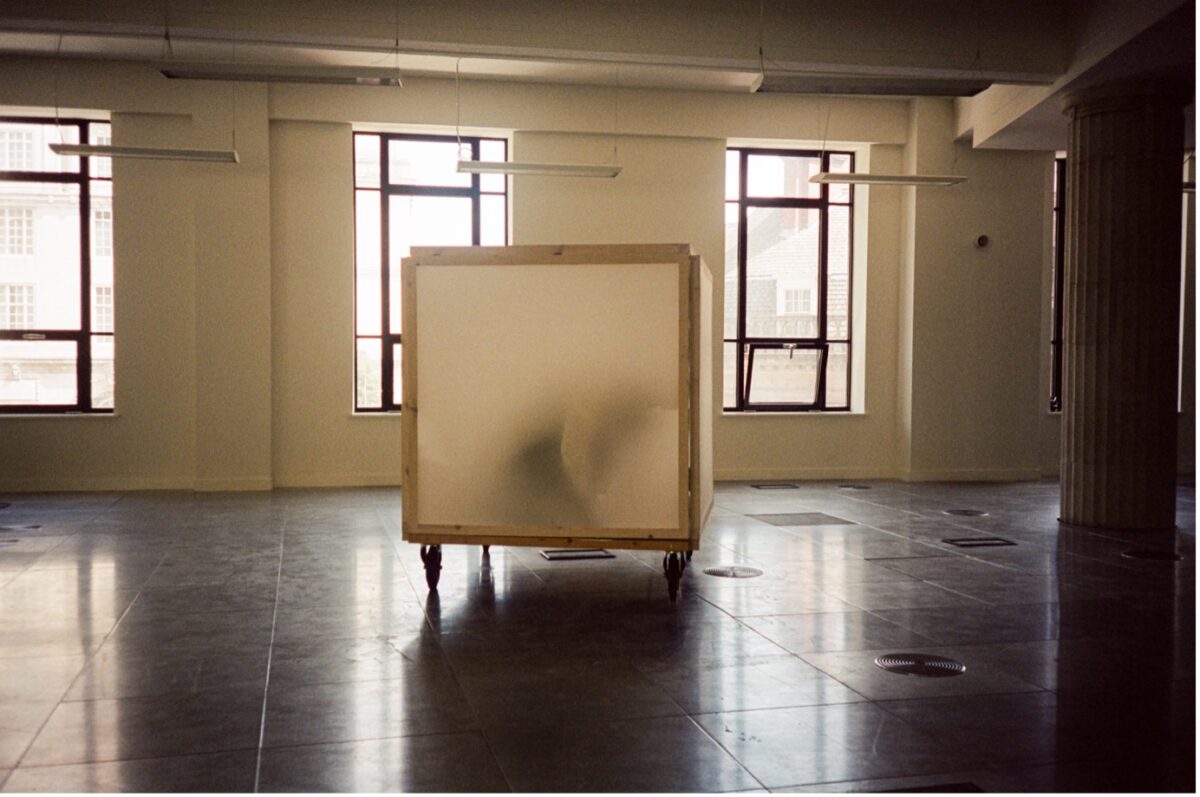 Would you like to tell us about yourself?
I'm sixty six years old, female (she/her), white Irish in background, born and grew up on the Wirral and currently live in a small market town in South Cheshire.
I was a primary school teacher and leader for 39 years returning to art seriously when I retired at sixty: I wanted to reinvent myself.
Did you study art?
I studied for a Diploma in Art and Contemporary Craft at West Dean College in West Sussex from 2018 to 2020 and then went on to take an MA in Fine Art at Liverpool John Moores which I completed in September 2022.
What kind of work do you make? What themes are you interested in?
I work between conceptual and practical, experimenting with materials and ideas and the interplay between them.
Recently I have used light, shadows, puppets and film to explore the significance of the screen: a transformative object, a barely separating mesh, a fine membrane between realities, a medium for hallucinations. My intention is to unsettle the viewer a little, to create a slight sense of unease and provoke some questions.
I use humble, found domestic materials such as wood, brick, paper, and glass to build structures and installations, probably recreating the comfort and play of childhood dens. The home is important to me and more so as I age. I feel a sense of gathering things around me. I build structures that reference shelters and boxes and theatres.
My film work involves puppetry, figures and obfuscating screens to tell little stories or to ask questions and challenge assumptions.
I project the films onto and into the structures; sometimes I perform with the structures; we work in collaboration.
I make new work from the remains of previous pieces; I am interested in how a piece of work will no longer exist as it did but may live on through another or as a recording or some other documented form: a series of iterations.
Where do you want to take your art next?
Since finishing my MA, I have returned to making smaller paper-based works mainly using collages. I don't know what they are about yet or where they are leading me. I am collecting short bits of film on my phone which I anticipate will feature in some new work soon, perhaps with the collages, perhaps not.