Meet our artists: Juliet Bryson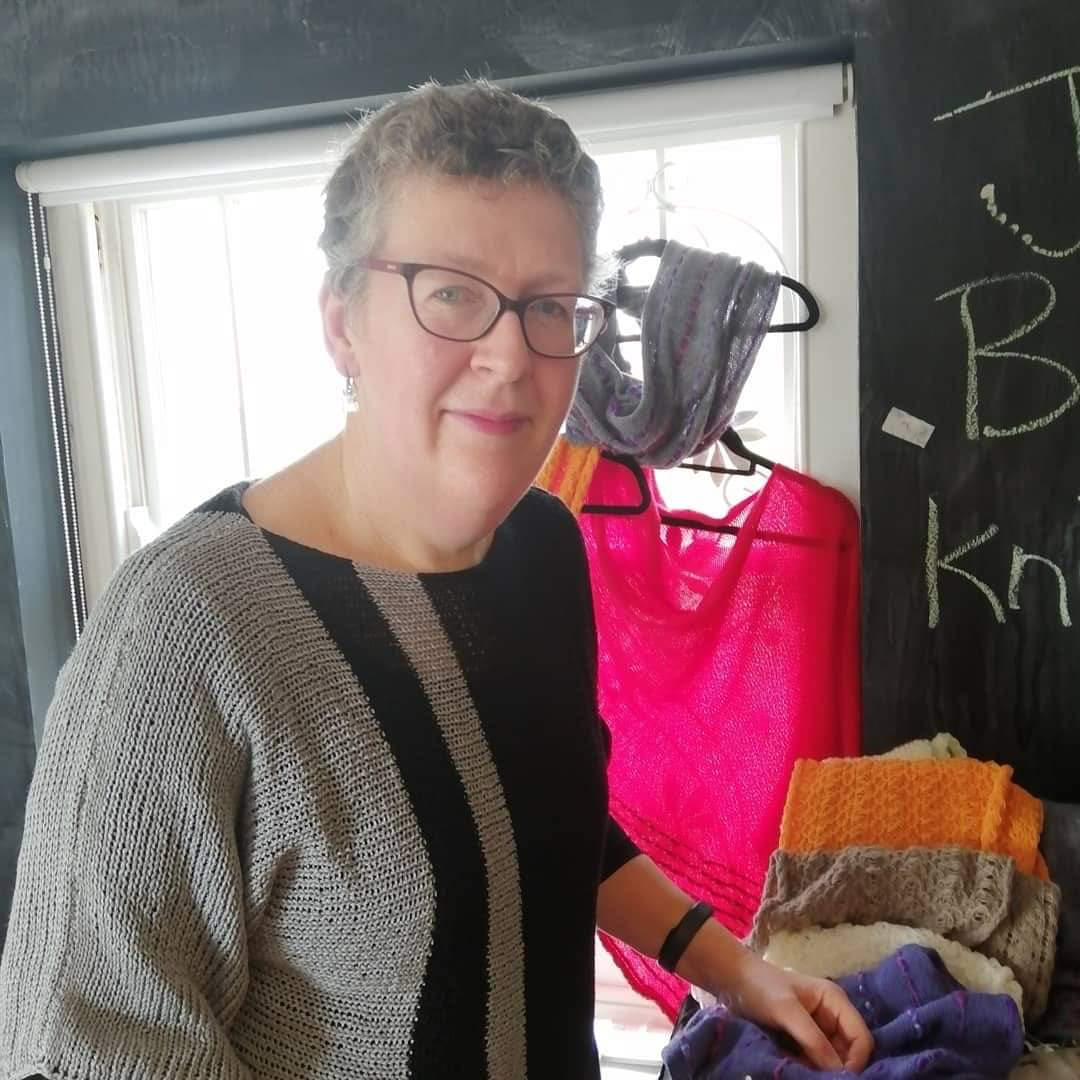 Juliet Bryson, Hadleigh Old Fire Station Studios
Meet our artists: Q&As
Part of an ongoing series, studio holders share insights about their work, their stories and what happens inside their studios. Visit this page to read more.
Name
Juliet Bryson
Art practice
Knitwear Designer Maker
Studio
ACAVA Hadleigh Old Fire Station
Where can we find your work?
I sell my work through craft fairs in the South Essex area, and are also stocked in a boutique in Maldon.
Instagram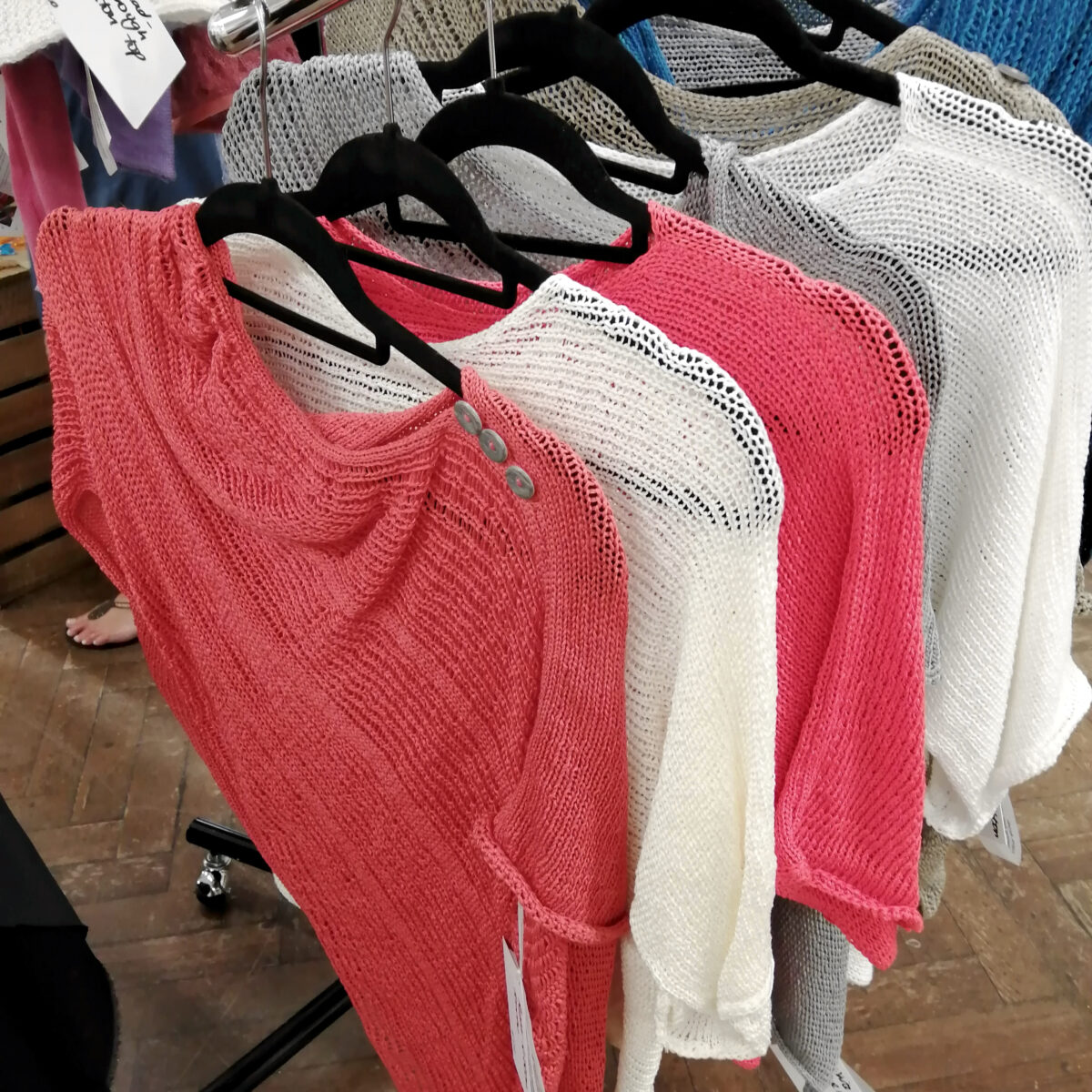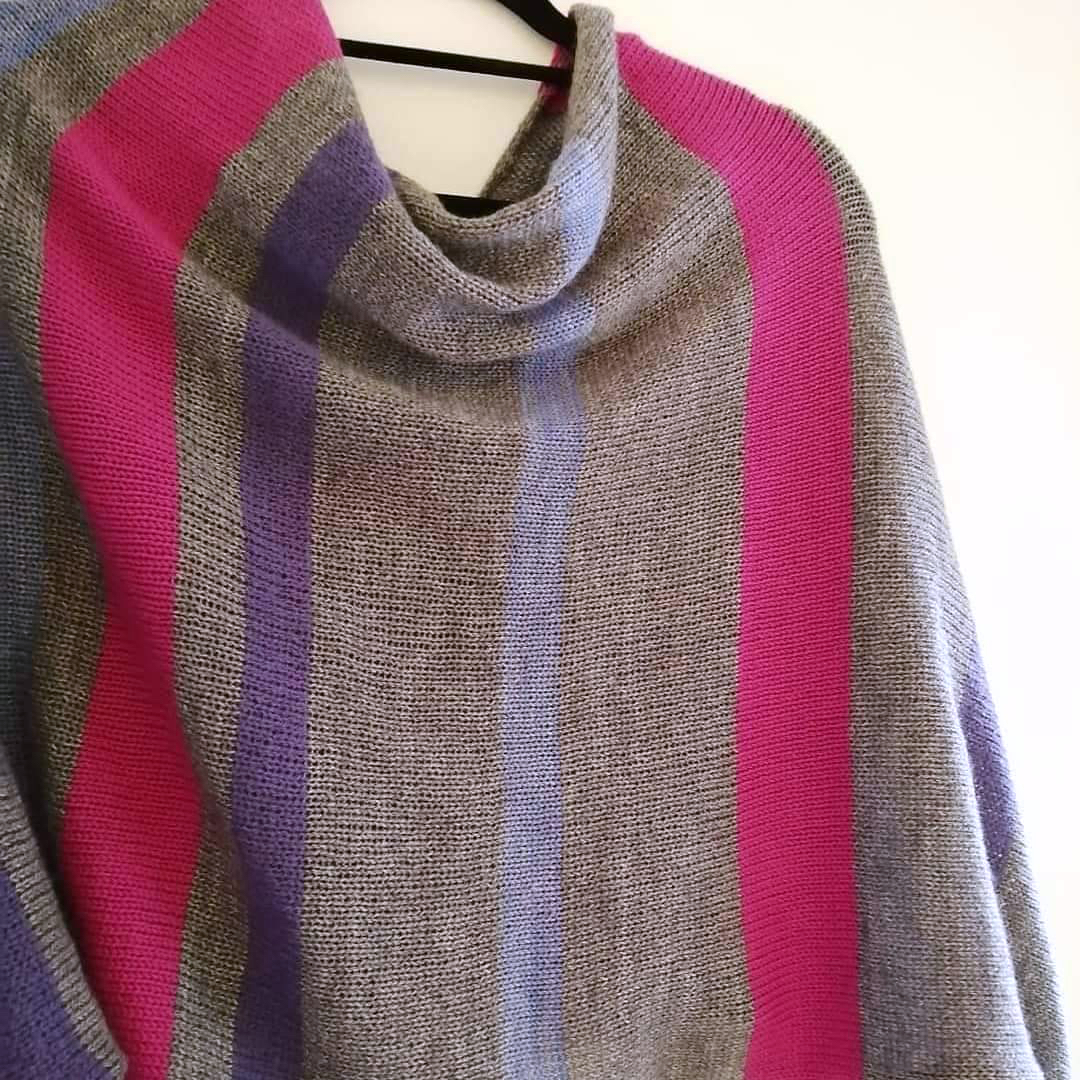 Would you like to tell us about yourself?
I have lived in Leigh-on-Sea, Essex, all my life, (apart from university in Manchester) and love living by the estuary and seeing how the creative life of the area is ever expanding.
What kind of art do you make?
I design and make a range of scarves, ponchos, and tops, aiming to create pieces that are unique and people love to wear for many years.
Did you study art?
Although I was always creative as a child, when leaving school there didn't seem to be any way of taking it forward as a career. In my 30s, after doing lots of evening classes, I took the plunge and left work to do a full-time HND in Textiles (with Fashion) at Thurrock College. I expected to be an embroiderer/ print maker, but found that constructed textiles was my forte. In the second year I specialised in knitwear with embroidery, and my graduation exhibition was at The Old Truman Brewery as part of the Free Range show.
What materials do you use?
I tend to use natural fibres such as wool and cotton, as I feel they are more sustainable and are more comfortable to wear. I also use dead-stock from the fashion industry.
Do you collaborate with others?
I am part of the Seven Artists sketchbook collective, that meet fortnightly to use a variety of mixed-media techniques to create different projects and ideas. We meet through a series of workshops with Heidi Wigmore at Metal Southend, and have shown our work at the last 5 Leigh Art Trails. It's great to be part of a supportive and inspiring group of creatives with different strengths and ideas, and it has really stretched my artistic practice.
How has having an art studio impacted your practice?
I wasn't looking to take on a studio, having worked in my 'spare' room since leaving college. However both Amanda Jackson and Jo Bund from Seven Artists had studios at HOFS and encouraged me to take a look, and as soon as I saw the space I wanted it! I love that I can leave my work out, and easily swap between knitting, machine embroidery, and then other art forms all in one session, without having to put everything away. It helps to concentrate without distractions such as housework. Also being part of a creative community is really helpful with being able to discuss and bounce ideas off each other and support.
I took part in my first open studios earlier in November and I am taking part in a number of craft fairs in the next few months.
You may also be interested in