Meet our artists: Amanda Jackson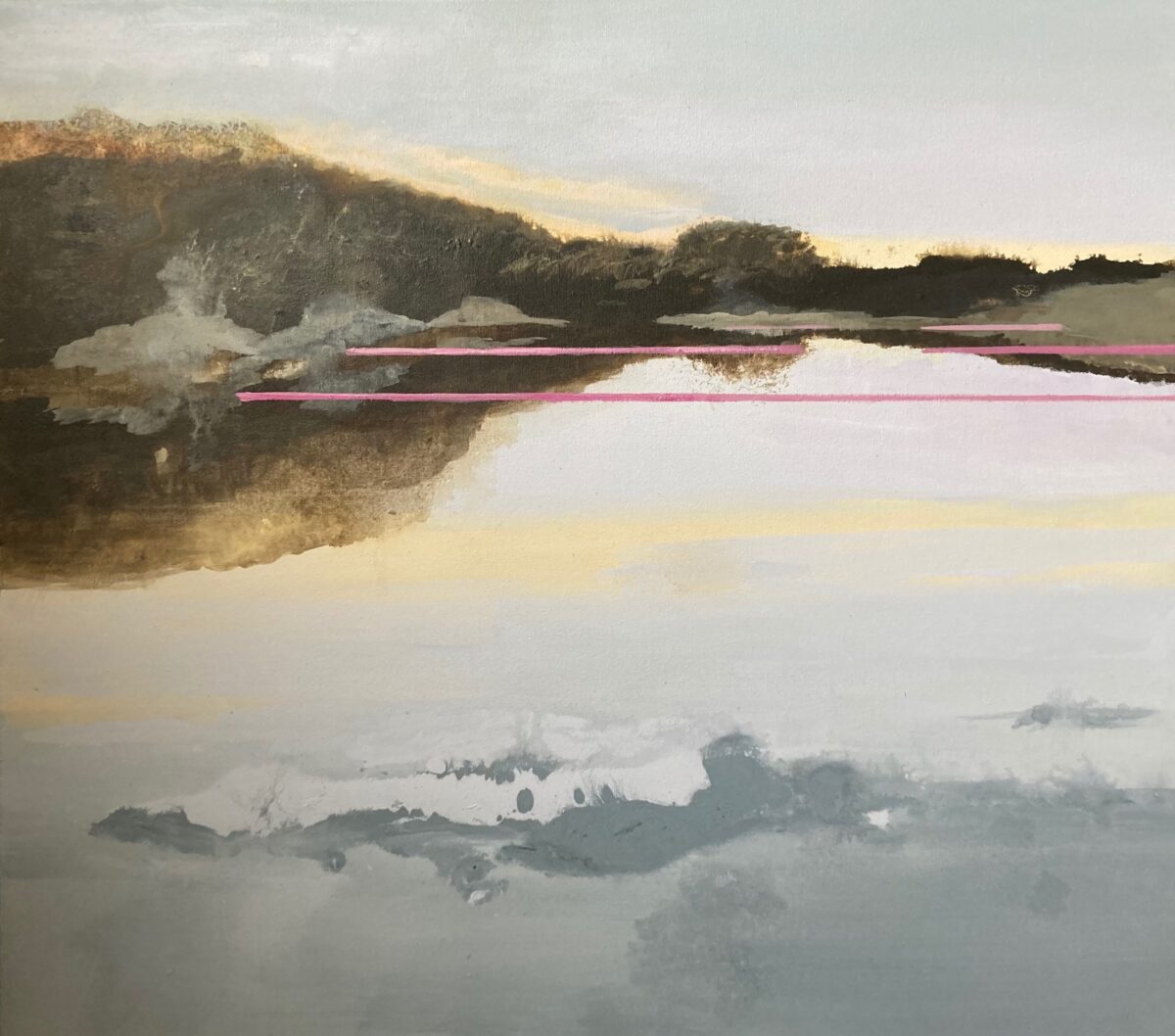 Meet our artists: Q&As
Part of an ongoing series, studio holders share insights about their work, their stories and what happens inside their studios. Visit this page to read more.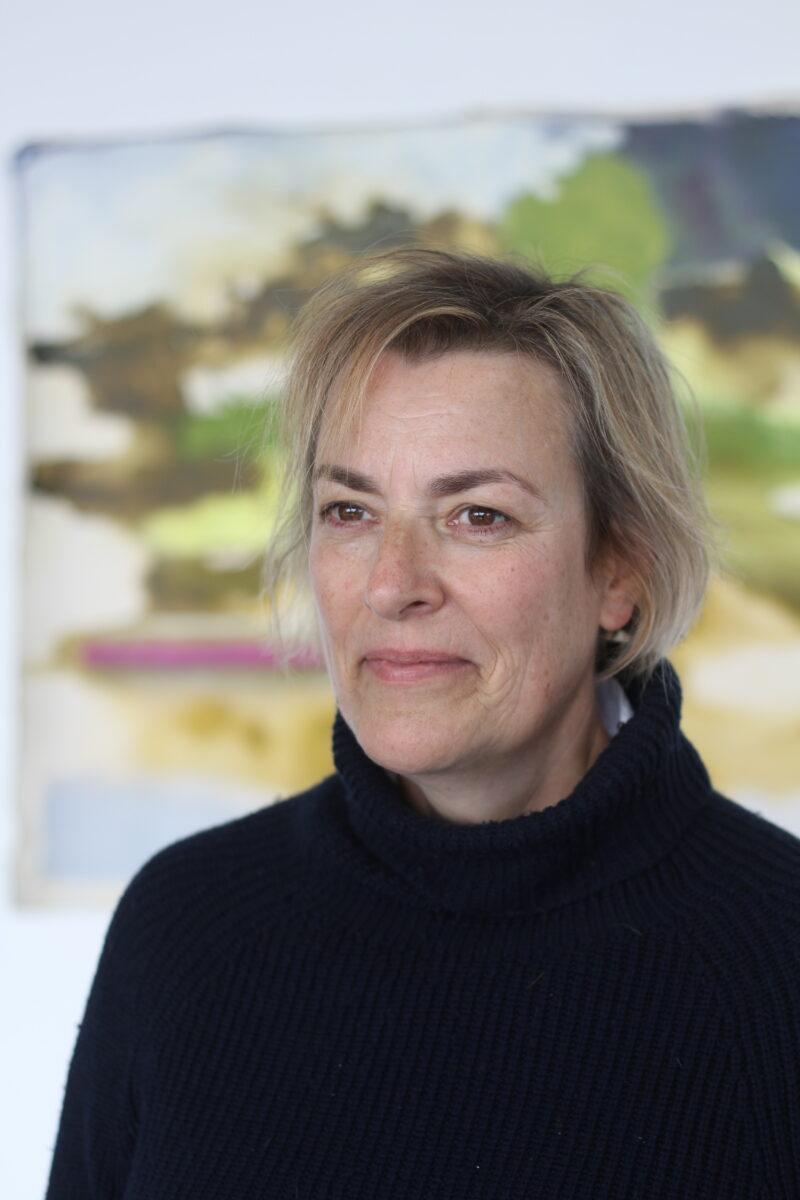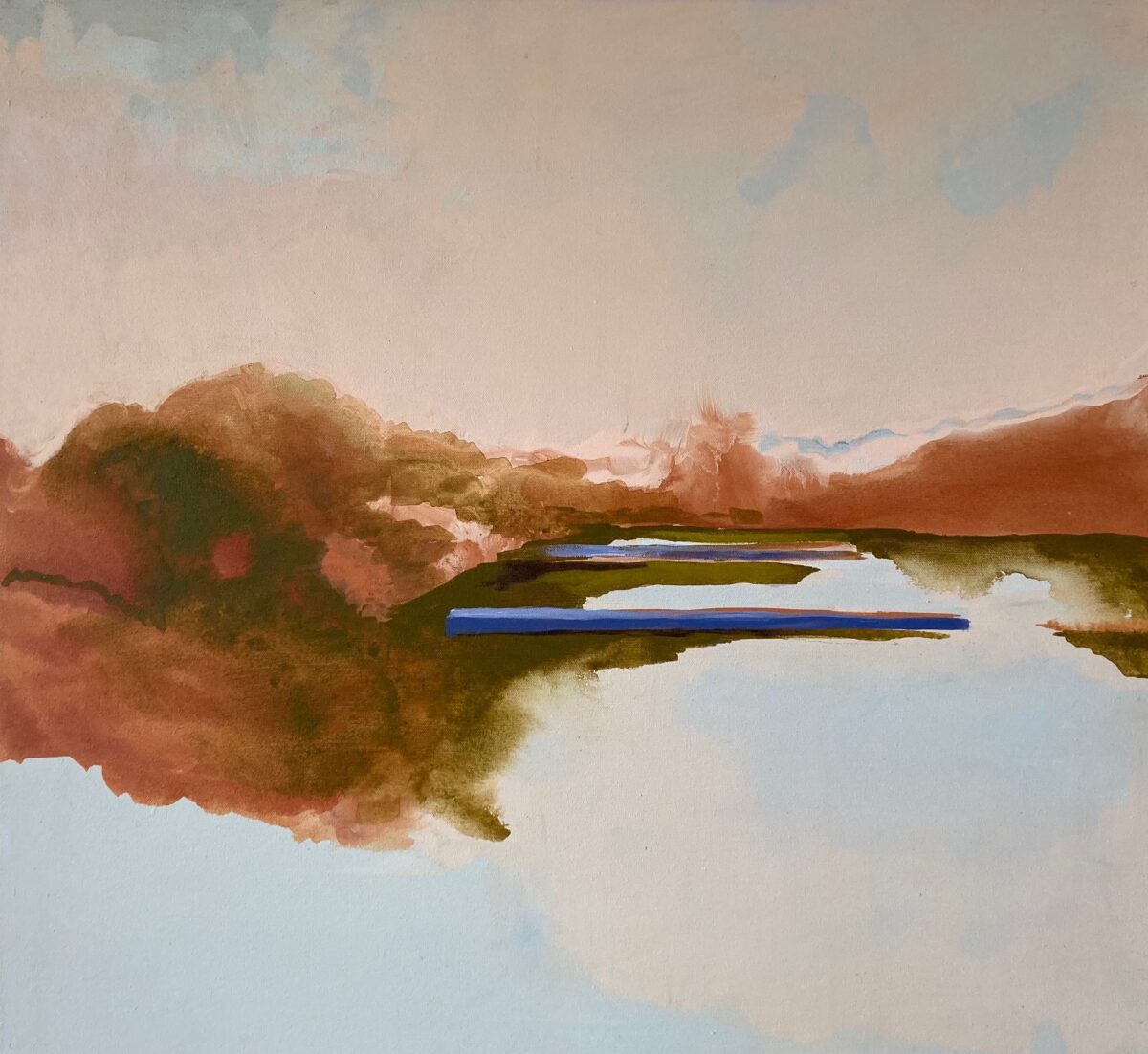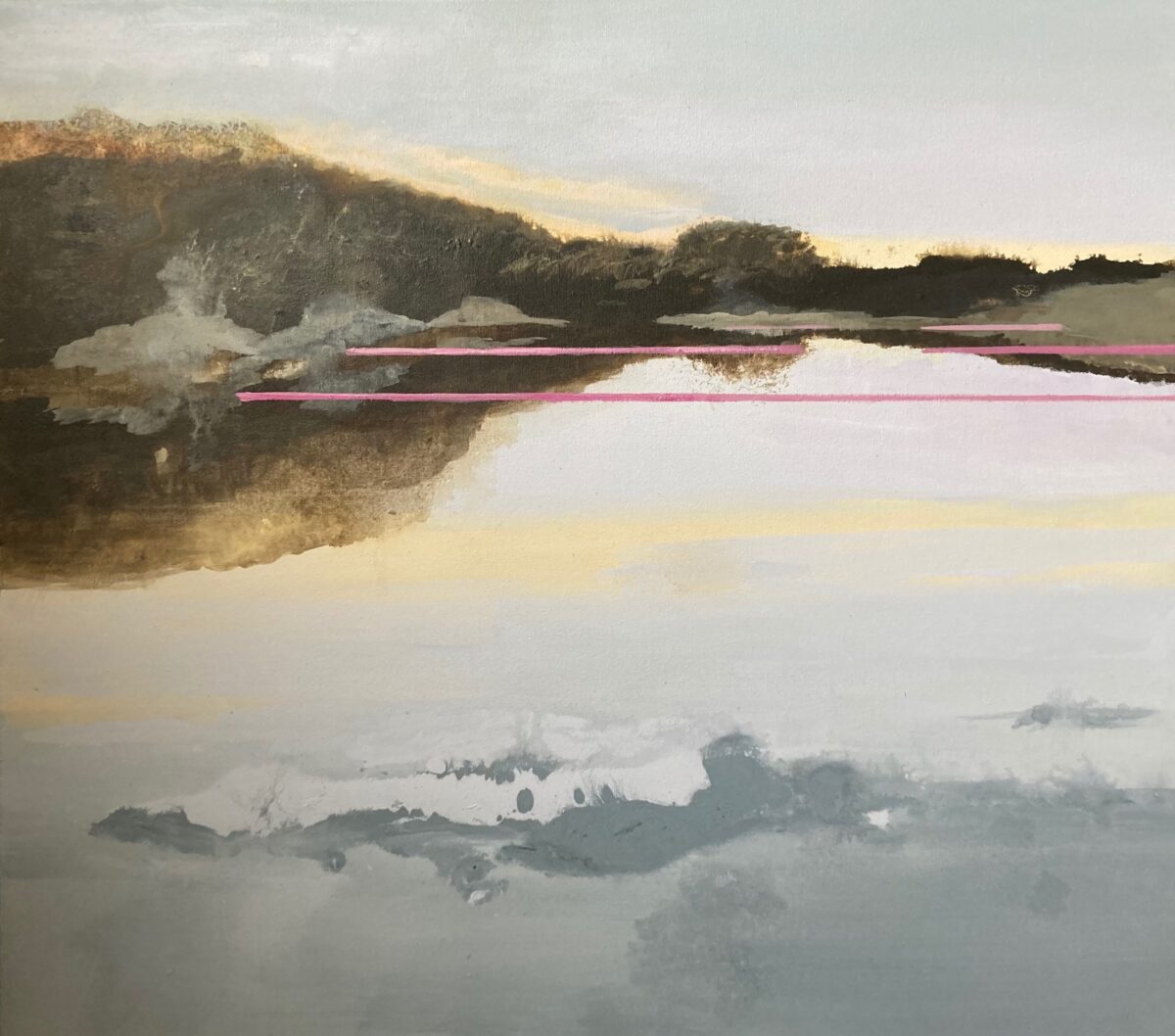 Would you like to tell us about yourself?
I was born in London but was raised in Essex and have lived here all my life. I have always painted but did not study for a degree until after a career in the city and raising a family, graduating with a BA Hons in Painting in 2014. I recently completed the Newlyn School of Art Mentoring Program.

What kind of art do you make?
I am a painter who explores ways of using paint to re-imagine the landscape. Through the manipulation of liquid pools of acrylic and oil paint, I exploit unique accidents, allowing forms to coalesce on the canvas and recreate the essence of a watery place and its quality of light, atmosphere and mood. My paintings are unpeopled but contain traces of humanity's past and present interventions; they convey my affinity to this environment.

What themes are you interested in?
The evocative edgelands of the Essex marshes and Thames Estuary have their own beauty but not in a conventional way. This habitat is one that is re-creating itself from remnants of a post-industrial past; landfill and brownfield sites are slowly being consumed by nature, leaving only traces of a manmade history. There is stillness in these places, they are often unloved and overlooked. The subtlety of colour of the light reflected by the river lends the salt marshes and backwaters a dark cinematic quality. This atmosphere and felt experience of being alone but sensing an echo of past histories, adds a subtle anxiety to my experience and my paintings.
Did you study art?
I studied for my degree through distance learning with the Open College of Art and so did not have the normal art school experience of studying with others and making contacts and artist friends. Creating art can be a solitary pursuit so it has therefore been really important to me to network with local artists and art groups and increase my practical knowledge.
My most recent important experience was participating in Newlyn School of Art's year-long Mentoring Program. I made great friends and gained fantastic advice and support from the tutors on the course along with the invaluable experience of planning and hanging a group show.

Who are your artistic influences/heroes?
There are so many, but I think the biggest influences are those British landscape painters, from Turner, Constable, and Samuel Palmer to Graham Sutherland, Paul Nash and Ivon Hitchens. Artists inspired by the landscape of Britain but more particularly the places they knew well; painters whose art is rooted in a sense of place. I'm also a huge fan of American Abstract painters Richard Diebenkorn and Helen Frankenthaler, they too create work that although abstract, is about place.

What inspires you to make art?
My home county, Essex, the marshes and big skies of East Anglia have seeped under my skin, I just feel compelled to explore and paint these places, re-imagining these watery worlds.

What inspires you to keep making art?
Why paint? I can't say. I have an inner drive that just wants to paint and have always had this since I was a child.

How has having an art studio impacted your practice?
In 2018, I joined the studio complex at Hadleigh Old Fire Station. Having a studio outside my home has given me immense freedom to experiment and push my painting further. It is a place for thinking and working without distraction. It is also wonderful to be part of an art community and know that I have a great group of people that are there to share ideas and give support.