Meet our artist community: Q&As
Part of an ongoing series, members of our artist community share insights about their work, their stories and their relationship to ACAVA. Visit this page to read more.
Name
Anna Reading
Art practice
I make sculpture, performance, drawing, print and text works.
Where can we find your work?
My work is part of two upcoming group exhibitions: Still Here: Women Making Abstract Sculpture at APT Gallery, 6 Creekside Road, Deptford, SE8 4SA between 9 – 26 March 2023 and Dog Show at Thames-Side Studios Gallery, between 18 March – 2 April 2023.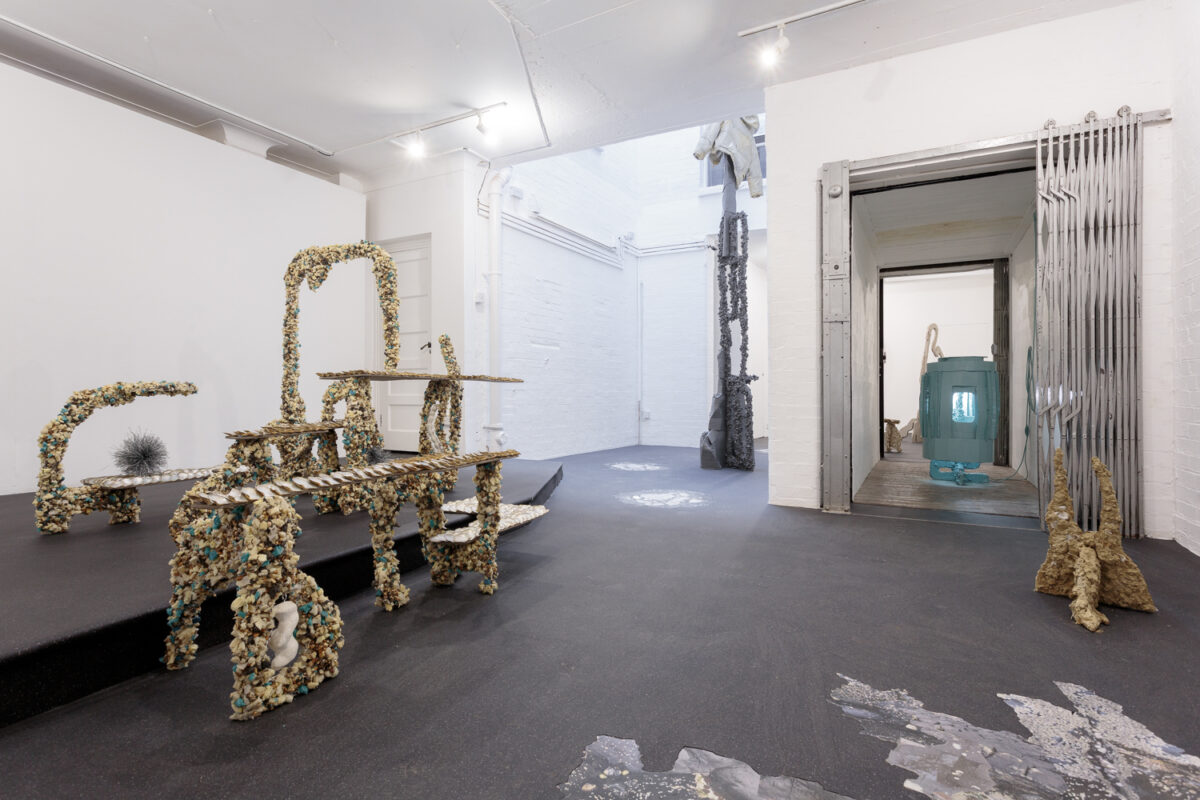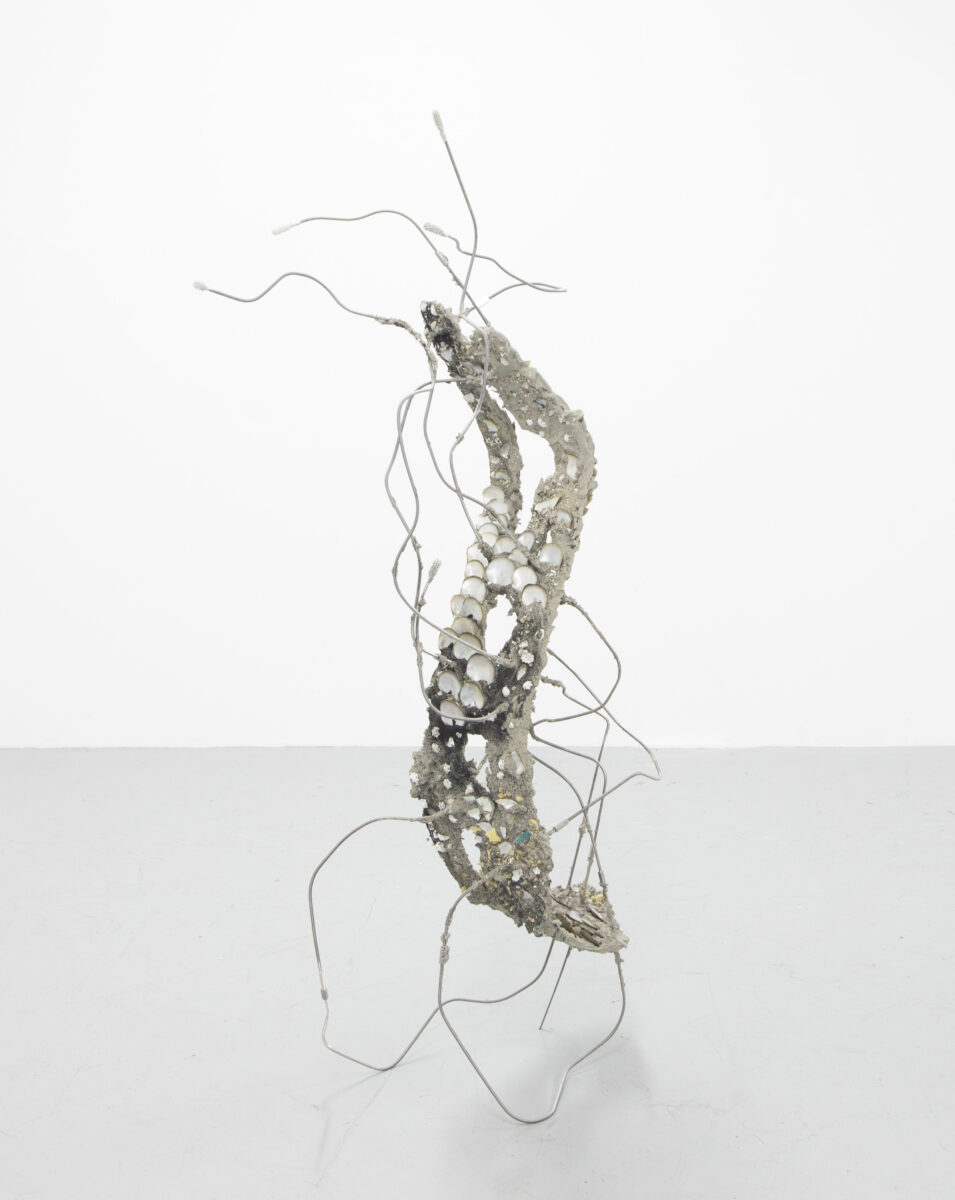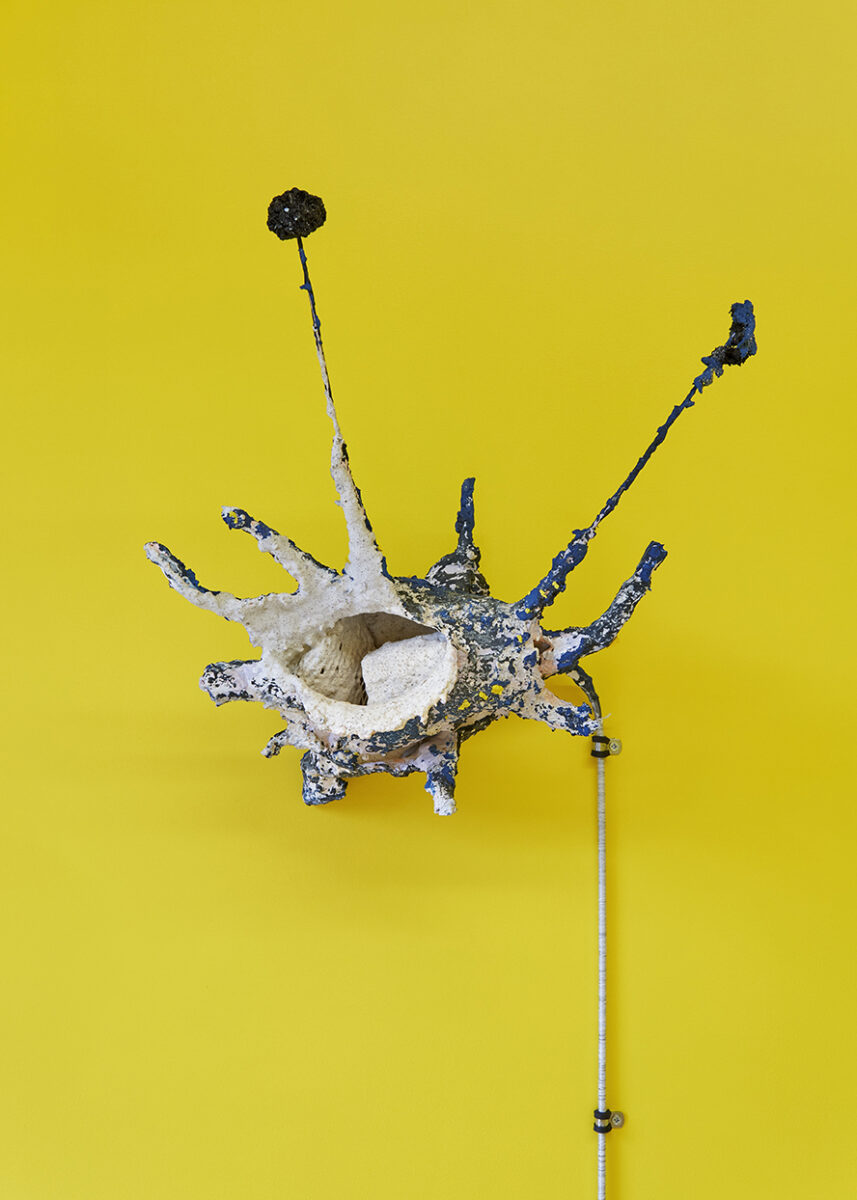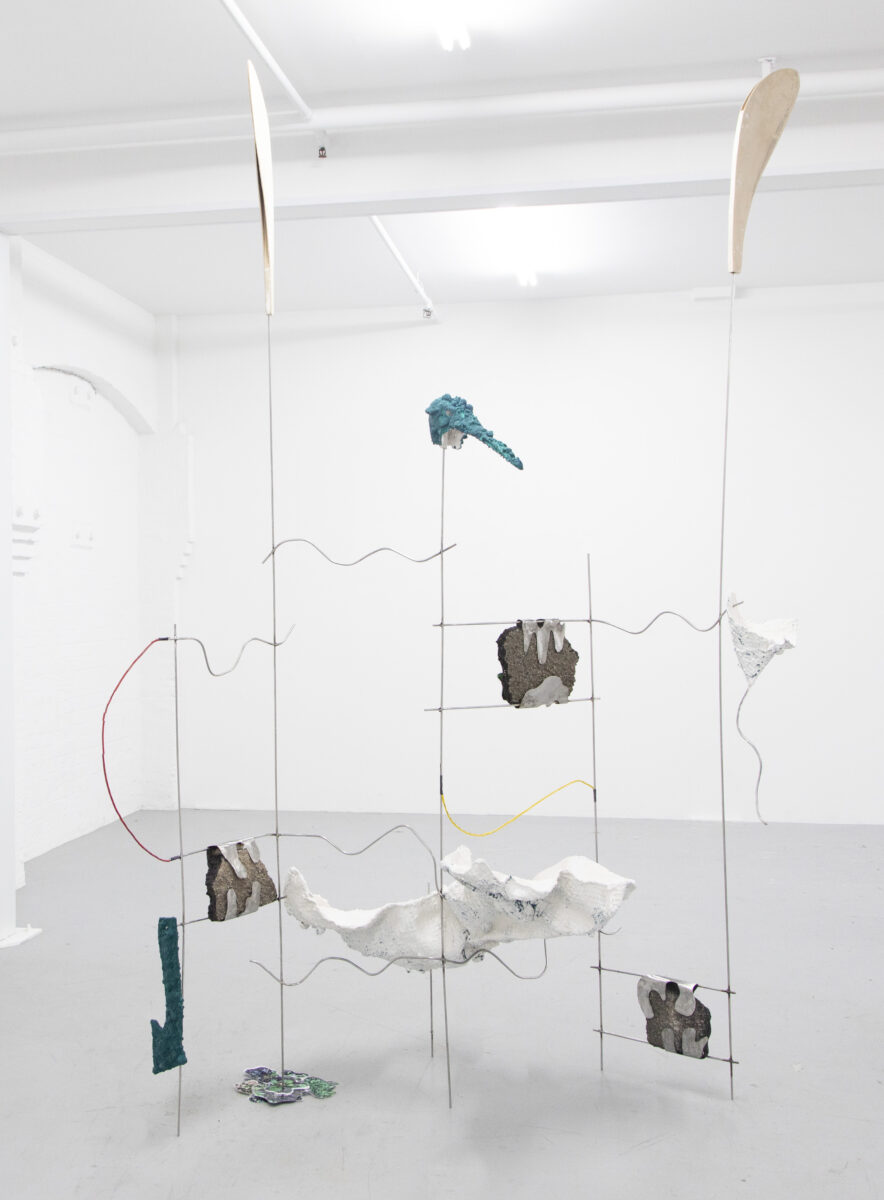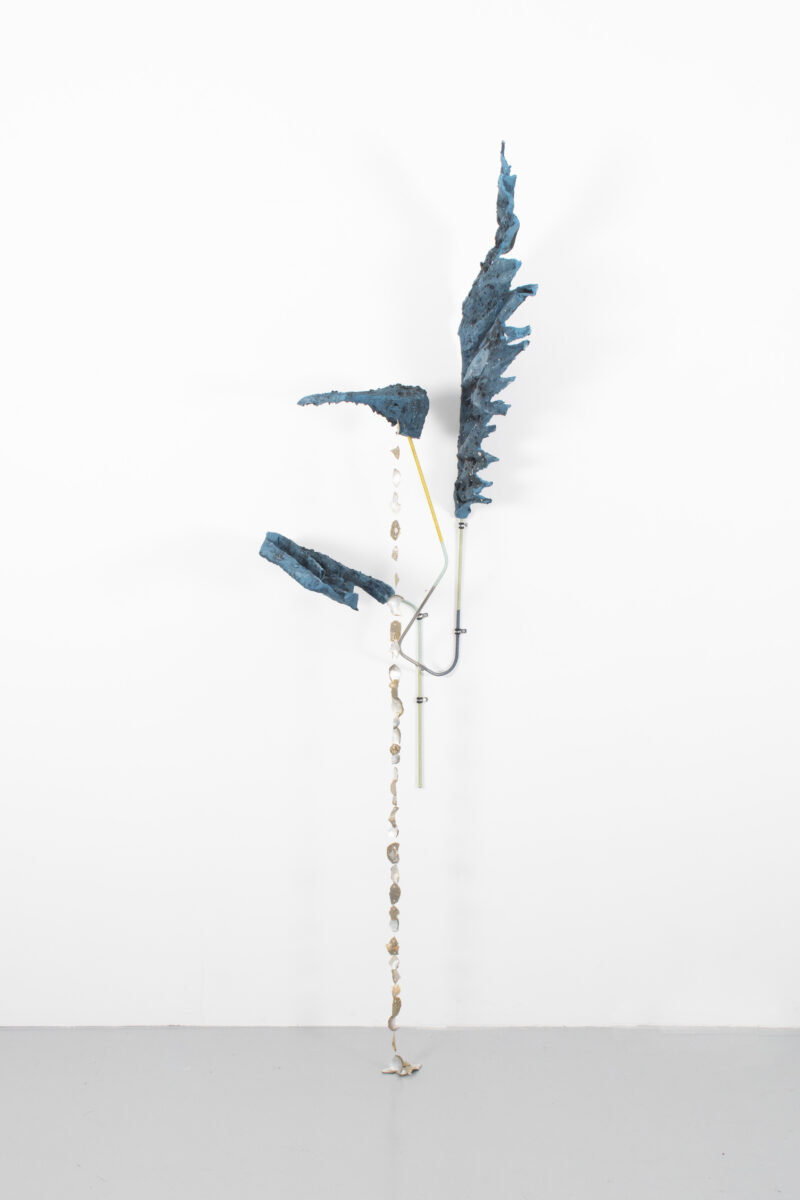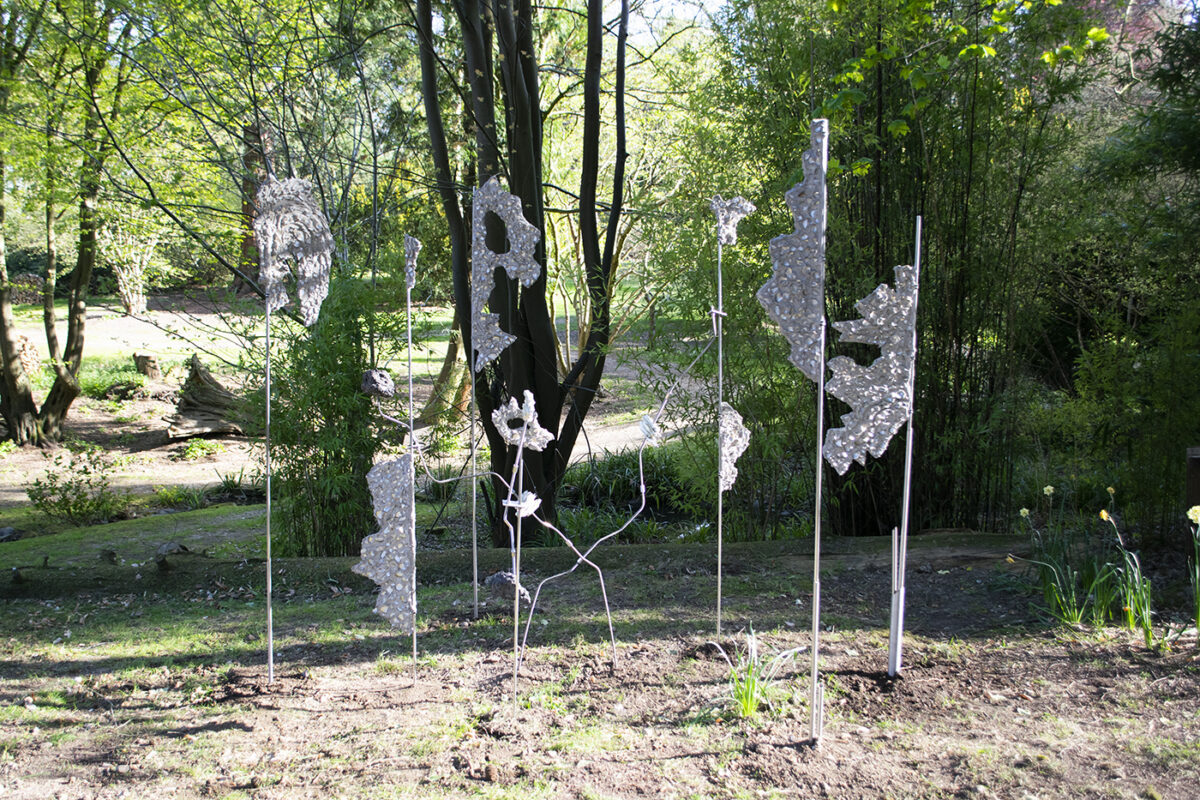 Would you like to tell us about yourself?
I was born in Newcastle Upon Tyne in 1987 and my pronouns are she/her. I currently live and work in London. My studio is based in Woolwich by the Thames Barrier and I regularly work with ACAVA as a Lead Artist for the Flourish programme.
What themes are you interested in?
My work celebrates forms of growth and survival within hostile environments, within human and non-human worlds. My works often take inspiration from natural forms of protection and shelter. Shell-like forms are a recurring subject matter, offering a portal into an interior world; a space of retreat, of both aggression, and defence. Figurative animals and plant-like forms also appear, I am particularly interested in wild species which have made a home in the city, animals like foxes, cormorants and plants that are considered weeds. I like to think of these beings as witches' familiars, and try to explore their hidden powers.
What inspires you to make art?
Evidence of mysterious lives. I love finding fox prints in the snow, or limpet shells in rock pools. I am also completely enamoured with road surfaces, I think it is something to do with the attempt to make a simulacra of a rocky landscape. I get a lot of inspiration while riding around the city on my bicycle.
What materials do you use? What do you like about those?
I am particularly drawn to surplus material. Commonly the works contain excess items from industrial processes, such as oyster shells surplus from pearl farming, quarried slate and lumps of asphalt extracted from road surfaces. Layers of protection are built up on the works, akin to exoskeletons and armour, drawing this industrial matter into the skin. Processes of layering and combining materials are left visible for the works to exist in a state of becoming. The oyster shells are a material I return to again and again. I am drawn to them like a magpie because of their iridescent nacre, and am amazed that the mollusc creates this protective space for itself purely based on the sense of touch, with no sensory ability to ever know the visual beauty it creates.
Who are your artistic influences?
My favourite artists change over time, but currently, I am really interested in the work of Lee Bontecou. She was an American sculptor who made intricate and delicate shell-like forms out of porcelain and displayed them arranged with wires and other fragile objects within expansive sand trays, which made the pieces seem to exist within a complex landscape. Her work is quite sci-fi looking and I love how it looks futuristic and ancient at the same time.
Did you study art?
I studied BA Sculpture at Central Saint Martins and then did a Master's degree, also in Sculpture, at Slade. At Saint Martins I learnt how to work and motivate myself independently. At Slade. I learnt the importance of nurturing a supportive artistic community.
Do you collaborate with others?
Yes, I really like to work with others, but I usually don't plan it. I think these things happen organically and it depends on whether you take the opportunity when it comes. I have collaborated several times with the artist Justine Melford-Colegate, who I first met when we worked as studio technicians for Anish Kapoor. Justine and I have made two exhibitions together, one of which we spent a month living together in Denmark and created a performance and exhibition about friendship, with props, soundtrack, costumes, and even a swing hung from the gallery ceiling, which fit both of us on. More recently, I have been collaborating with a group of artists as part of the Art School Plus network. We are working together to produce community-engaged public realm projects. It is amazing how much easier this is when working together. We support each other through the process and the group has diverse backgrounds and ideas. It feels like an exciting, nurturing way to work.
Where do you want to take your art next?
I am currently working on a public sculpture for Lewisham High Street. The work will highlight the past present and future of the River Quaggy, which runs through Lewisham, currently underground in a concrete tunnel. The work takes the form of a weathervane with imagery drawing inspiration from an archive of accounts of the 1968 Lewisham flood alongside accounts of current work being done to re-naturalise the river and reduce flood risk. I am really enjoying working responsively to a location and its community. I hope this project will be installed later this year and to continue working in this way, in response to environment and context.
What advice would you give to new artists starting out?
You must enjoy yourself. There is no easy way to do this, there are no shortcuts. Making art allows you to deeply experience the world around you and if this can happen, you have succeeded. Don't try to measure success, just try to find ways to make your work and enjoy it!
Did the lockdown change the direction of your practice or interests?
Lockdown was a very creative time for some artists. I think it depended on whether you had a set-up that could work from home. My sculpture is very messy, I couldn't get to my studio, and I found it hard to get hold of materials, so I had to think creatively about how to continue making work. I did manage to make a couple of sculptures in the garden of my shared flat, but mostly the time proved transformative, as it gave me time to focus on drawing, which I previously had struggled to prioritise. I was inspired by artist Diane Chappalley, who created a series of anxious flower drawings, one every day over lockdown, and posted them online. Drawing is now a big part of my practice and has unlocked so many new ways of working for me, especially helping me to introduce colour back into my sculpture, which became very grey over the lockdown, as I was using mostly cement and oyster shells at that time.
Which ACAVA programme you've worked on so far has been your favourite and have there been any highlights?
I have been running workshops with ACAVA since 2021. I began working on the Young Artists programme where I ran weekly sessions over the summer term with young artists, aged 7 to 11. We created a project based on the theme of imaginary landscapes. We used loads of different ways of working and materials. We even made costumes and a communal animation! I also really enjoyed going on a trip with the group and their families. We took a minibus to Contemporary Sculpture Fulmer and made drawings of the sculptures there in the sunshine. Currently, I lead Flourish sessions during school holidays with local families. A highlight was a recent session where we made plants that could grow anything you wanted using wire, bamboo, tissues, card and paper, and then used plaster to set them into pots. One plant grew strawberry-shaped diamonds, gold leaves and mangoes. Another grew love hearts – it was Valentine's Day after all!
You may also be interested in