Make and Reuse Creative Workshops: Sustainable Textile Techniques
25 July 2023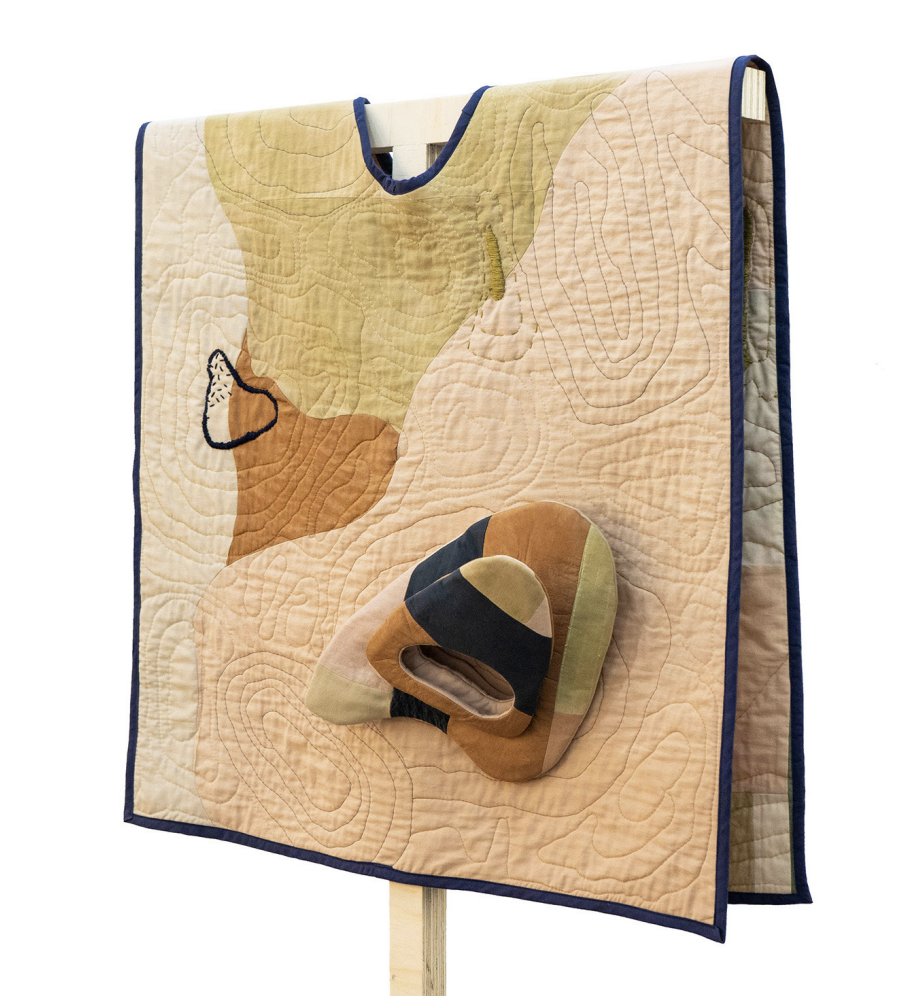 Sustainable Textile Techniques is a free, four-day workshop led by artist Alice Burnhope.
Over four sessions, learn the basics of natural and bundle dyes, suffolk puff and rope making, basic stitch and appliqué to create an artwork made from textile waste materials and natural dyes.
Register now for our new Make and Reuse Creative Workshop series.
Course dates:
21, 22, 23, 24 August 2023, 10am – 5pm
Deadline to register your interest:
13 August 2023, 11.45pm. Booking form here.
Location:
Maxilla Men's Shed – ACAVA Maxilla Walk Studios, 4 Maxilla Walk, London W10 6NQ

Programme
Day 1 – Learn the basics of natural dyes and bundle dye
Harness natural pigments, flowers and leaves to extract colour from nature and create beautiful botanical patterns on fabric and paper.

Day 2 – Create a wall-hanging artwork made from textile waste materials and natural dyes
Learn transferable skills to customise clothes and fabric interior objects out of waste materials. During the afternoon, utilise all the skills learnt to create your own wall-hanging fabric collage.

Day 3 – Create a 3D artwork from textile waste materials
Learn how to add texture to fabric by creating suffolk puffs and making rope out of waste materials.

Day 4 – Repair workshop
Breathe new life into your wardrobe by customising clothing and bringing in your personal items for repair. Learn how to mend clothes and fabric interior objects through appliqué patches and darning techniques.
Course capacity: 8 participants
Register now:
Register your interest here.
Please note, priority spaces for the Make and Reuse programme will be offered to the North Kensington community. There are a limited number of spaces on this course, and we will notify you if you have been given a place.

About Make and Reuse Creative Workshops
Make and Reuse Creative Workshops is a new programme of free creative courses to inspire our community of makers to reuse materials, contribute to the circular economy and make their everyday more sustainable, running from ACAVA's community makerspace Maxilla Men's Shed. Learn more about the programme here.

About Alice Burnhope

Alice Burnhope is an award-winning textile artist and artist educator, based at Cockpit Studios Deptford in London. Alice specialises in socially engaged artwork, co-creating immersive installations and sculptural wearable art with the public to support their wellbeing and connection to nature. Alice's practice is based on sustainable textile techniques, such as utilising waste materials, natural dyes and patchwork. So far, she has collaborated with galleries, brands, designers, magazines and charities such as Buckingham Palace, Hayward Gallery, Sarabande Foundation, Arthouse Jersey, London Craft Week, Toast, American Vintage, Spitalfields London, Lewisham Borough of Culture, Arts 4 Dementia, Crafts Council and Royal Maritime Museums.
Would you like to take part in this course?