Make and Reuse Creative Workshops: Introduction to Contemporary Marquetry
19 September 2023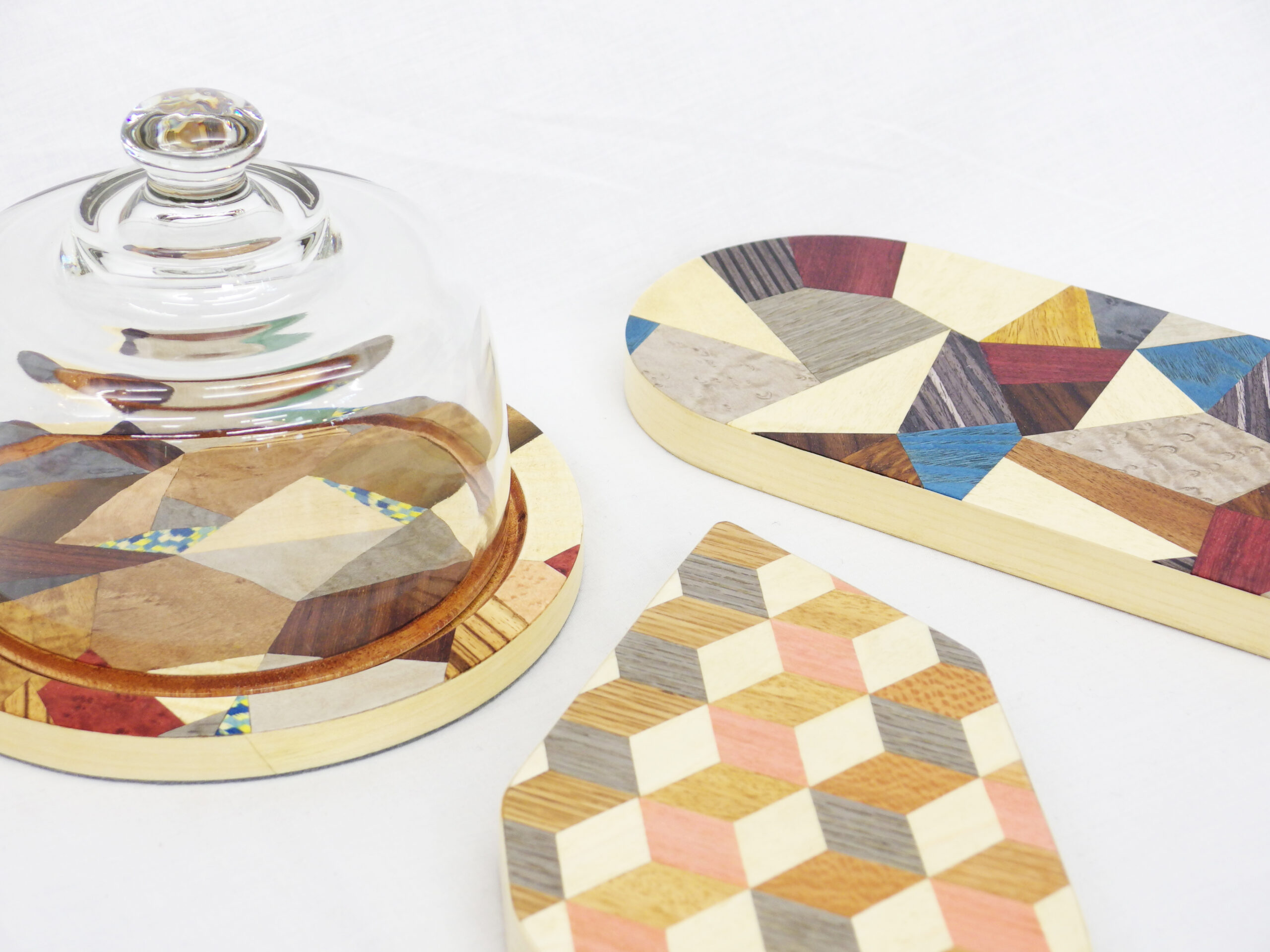 An Introduction to Contemporary Marquetry is a free, four-day workshop led by Amber Bailey.
Over four days, make your own artwork using the historical craft of marquetry. Learn traditional hand-cutting techniques and add your own personal flair to create a piece of contemporary art. This course will teach you about designing and assembling marquetry and how to glue, scrape and polish veneers.
Course dates:
9, 10, 11, 12 October 2023, 10am–5pm
Location:
Maxilla Men's Shed – ACAVA Maxilla Walk Studios, 4 Maxilla Walk, London W10 6NQ
Course capacity: 8/10 participants
Deadline to register your interest:
1 October 2023, 11.45pm. Register your interest here.
Please note, priority spaces for the Make and Reuse programme will be offered to the North Kensington community. There are a limited number of spaces on this course, and we will notify you if you have been given a place.

About Make and Reuse Creative Workshops
Make and Reuse Creative Workshops is a new programme of free creative courses to inspire our community of makers to reuse materials, contribute to the circular economy and make their everyday more sustainable, running from ACAVA's community makerspace Maxilla Men's Shed. Learn more about the programme here.

About Amber Bailey

Amber Bailey is a Surface Design Artist and Maker, specialising in marquetry. Formally trained in furniture conservation and restoration in High Wycombe, Britain's once Centre for Furniture, she went on to train in French marquetry at the prestigious École Boulle in Paris, before moving into laser cut marquetry for a superyacht company in Wales. Amber now works as a Creative Facilitator and runs Amber Joy | Creative Studio producing bespoke shop products for cultural and heritage sites.
Would you like to take part in this course?