J D Rooney: Unknown Journey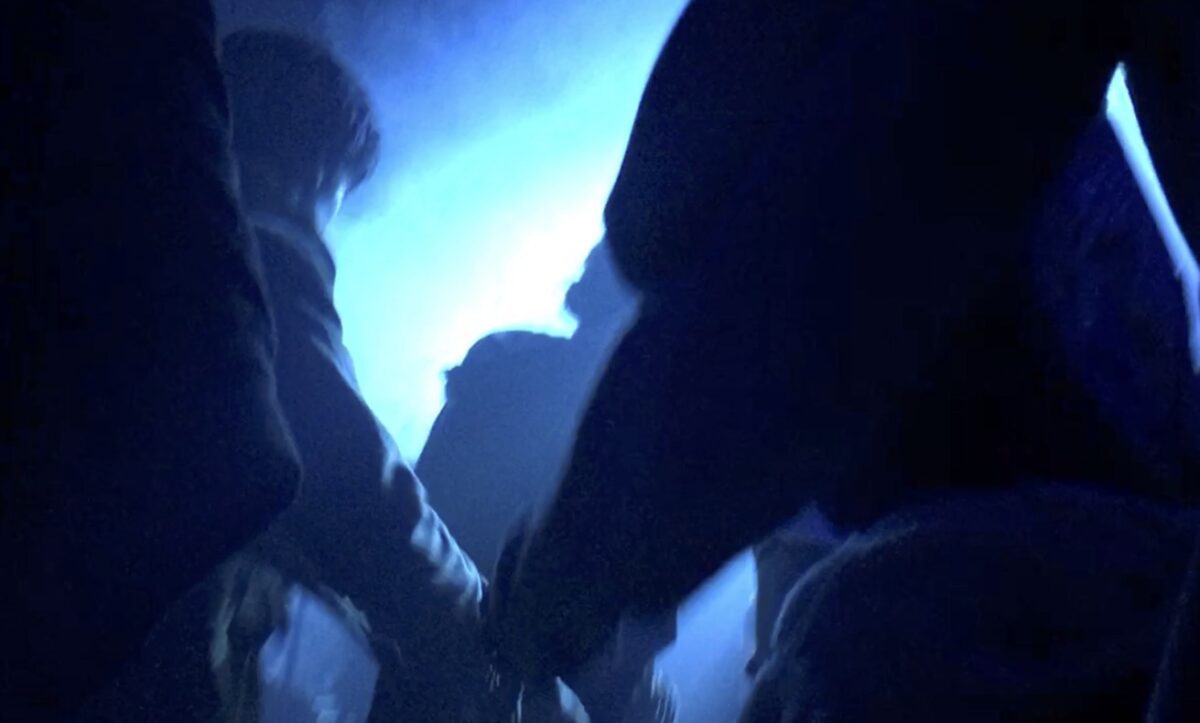 Digital Tsunami, Jack Rooney.
Join us for Unknown Journey, an exhibition by Studio 13 artist-in-residence J D Rooney.
To mark the end of the Studio 13 Residency 2022 with artist J D Rooney, we'll be hosting an event and studio exhibition titled Unknown Journey on Thursday 3 November at Blechynden Street Studios. Join us at 6.30 pm to celebrate the exhibition and be part of the conversation. Light refreshments will be provided.
Unknown Journey borrows its name from tracks by the Detroit techno duo Drexciya, whose Afrofuturism theory of an underwater Black Atlantis provided a starting point for J D Rooney's recent work. Drexciya's music offered spaces for storytelling and collective movement within techno, while also considering how Black Atlantic cultures can operate through borderless exchanges.
The works within this show are an attempt to add to this thinking/process, by using specific materials that share their own relationship with sound.
The cassette tapes within Oil spill in Stabroek, (2022), unravel the artist's family history within Notting Hill and Guyana, to consider what it means to be extracted from a space.
On hold (2022), the most recent work within the exhibition, is a participatory performance which uses a mobile phone to gather collective sounds and space through voicemail. Audiences are encouraged to call the number provided to leave a voice message that responds to the work – specifically, what it means to hold space with somebody, and what it means to feel held. This work takes inspiration from the text Fantasy in the Hold, by Fred Moten and Stefano Harney, as well as Ayesha Hameed's audio-visual essay on the Black Atlantis.
On hold, 2022
+44 798398719
Unless requested by participants, the messages within this work will not be shared publicly.
Our Studio 13 Residency is a six-month career development opportunity for artists from minority backgrounds based in London who consider social engagement integral to their practice.
J D Rooney is a multidisciplinary artist who lives and works in London. His practice often stems from the complexities regarding feelings of dislocation, longing, and connection from both his Guyanese and Irish heritage; the double-conscious perspective of black and brown bodies in white spaces; and the hope for physical, economic, and political border crossings.
Jack Rooney
Unknown Journey
When:
Thursday 3 November
6.30–9pm, Free entry
Where:
Blechynden Street Studios, 54 Blechynden Street, W10 6RJ
You may also be interested in...