Flourish exhibition: Garden of Delights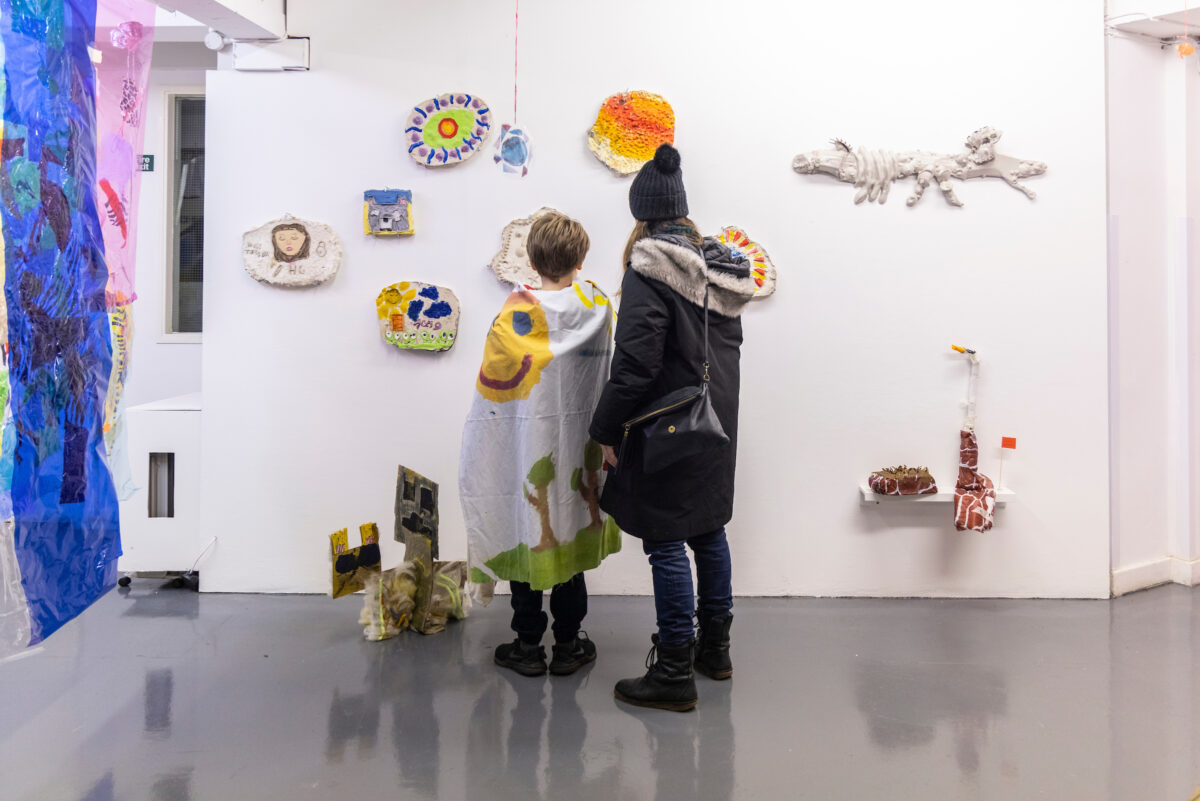 'Exhibition of Wonders', Maxilla Walk Studios, 2021
Our Flourish programme presents 'Garden of Delights', an exhibition celebrating participants' work since 2022.
The artworks in the show were made by participant families in collaboration with Artist Facilitators Anna Reading, Camilla Brendon, Flora Duley, Josh Bilton, Nicole Morris and Tomomi Yoshida; and with support from Assistant Facilitators Amelia Tan, Asha Fontenelle, Honey Martin and Mattie O'Callaghan. The exhibition has been curated by Anna Reading.
Now in its sixth year, Flourish is an ongoing school holiday art programme for families in North Kensington with primary school-aged children. It offers a space for families to get creative and enjoy learning new skills with professional artists.
Flourish has been funded by RBKC Grenfell Recovery Fund.
Open days
Fri 24 Feb, 11am-4pm
Sat 25 Feb, 10am-1pm
Sun 26 Feb, 11am-4pm
Mon 27 Feb: Closed
Tue 28 Feb: 11am-4pm
Wed 1 Mar: 11am-4pm
Private view for families and friends
Thu 23 Feb 2023, 3.30-7pm
Where
ACAVA Maxilla Walk Studios
4 Maxilla Walk
London W10 6NQ
You may also be interested in...