Artist Talk: In Conversation with J D Rooney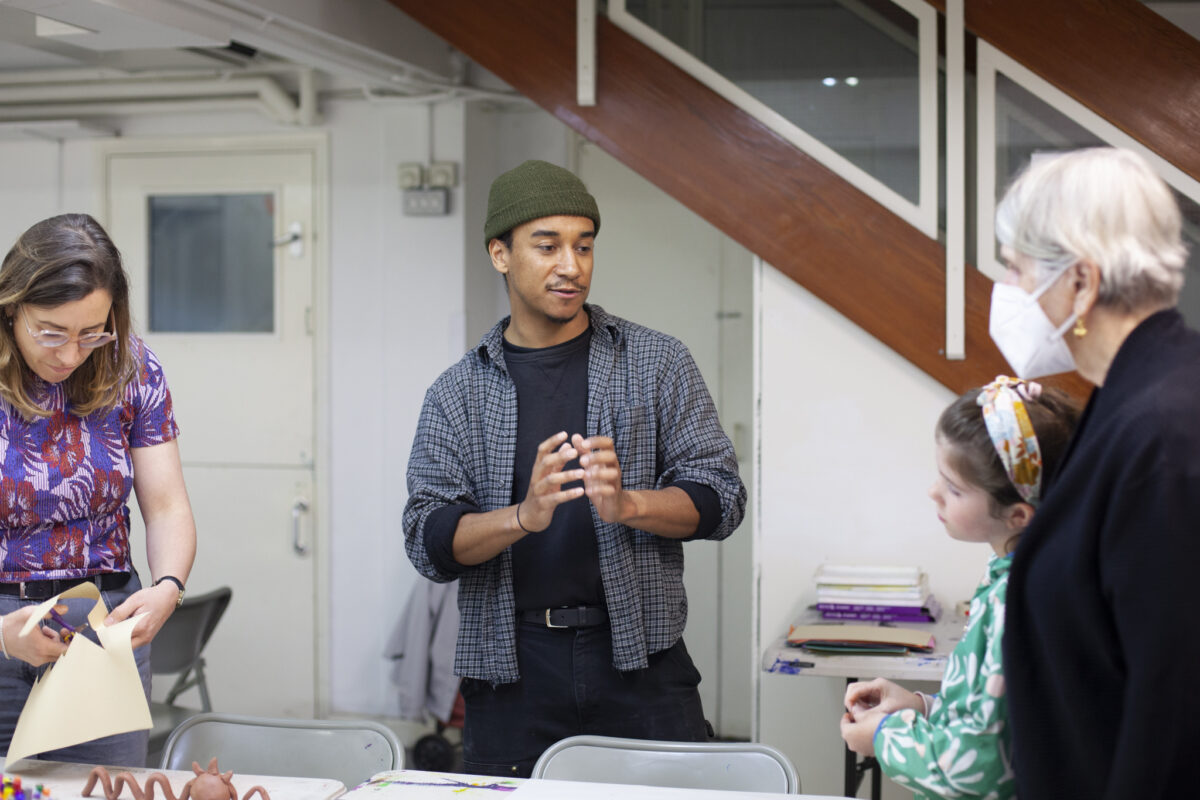 Photo by ACAVA Shoots (Ashleigh Ramel)
Join us at Blechynden Street Studios to hear about J D Rooney's practice, past and future projects and the Studio 13 Residency.
J D Rooney, artist-in-residence at ACAVA Blechynden Street Studios, will be in conversation with Saskia Dakin (Programme Coordinator, ACAVA) and Fiona Verran (Creative Events Producer), discussing his journey to being an artist, past works, the Studio 13 Residency and future projects. This talk is part of K+C Festival.
Attendees will also get a chance to view Jack's studio at Blechynden Street Studios and see artwork mentioned during the talk.
Our Studio 13 Residency is a six-month career development opportunity for artists from minority backgrounds based in London who consider social engagement as integral to their practice.
J.D Rooney is a multidisciplinary artist who lives and works in London. His practice often stems from the complexities regarding feelings of dislocation, longing, and connection from both his Guyanese and Irish heritage; the double-conscious perspective of black and brown bodies in white spaces; and the hope for physical, economic, and political border crossings.
Saskia Dakin is the Programme Coordinator at ACAVA, managing the Studio 13 Residency and Young Artists programme as well as supporting ACAVA's other children, young people and family programmes. Saskia has also co-curated Whitechapel Gallery's Young Creatives Evening, providing spaces for young creatives to discover new artists through talks and socialise in a relaxed setting.
Fiona Verran is a London-based creative who manages a commercial studio in East London day-to-day. When not at the studio, she is working on events, workshops, and international arts journal Culturala. Fiona offers this talk an external perspective of the Studio 13 Residency career opportunity and Jack's practice.
In conversation
Jack Rooney with Saskia Dakin and Fiona Verran
When:
Thursday 28 July,
6.30–8pm, Free
Where:
Blechynden Street Studios, 54 Blechynden Street, W10 6RJ
You may also be interested in...