Skill Up: Spoon Carving
15 September 2022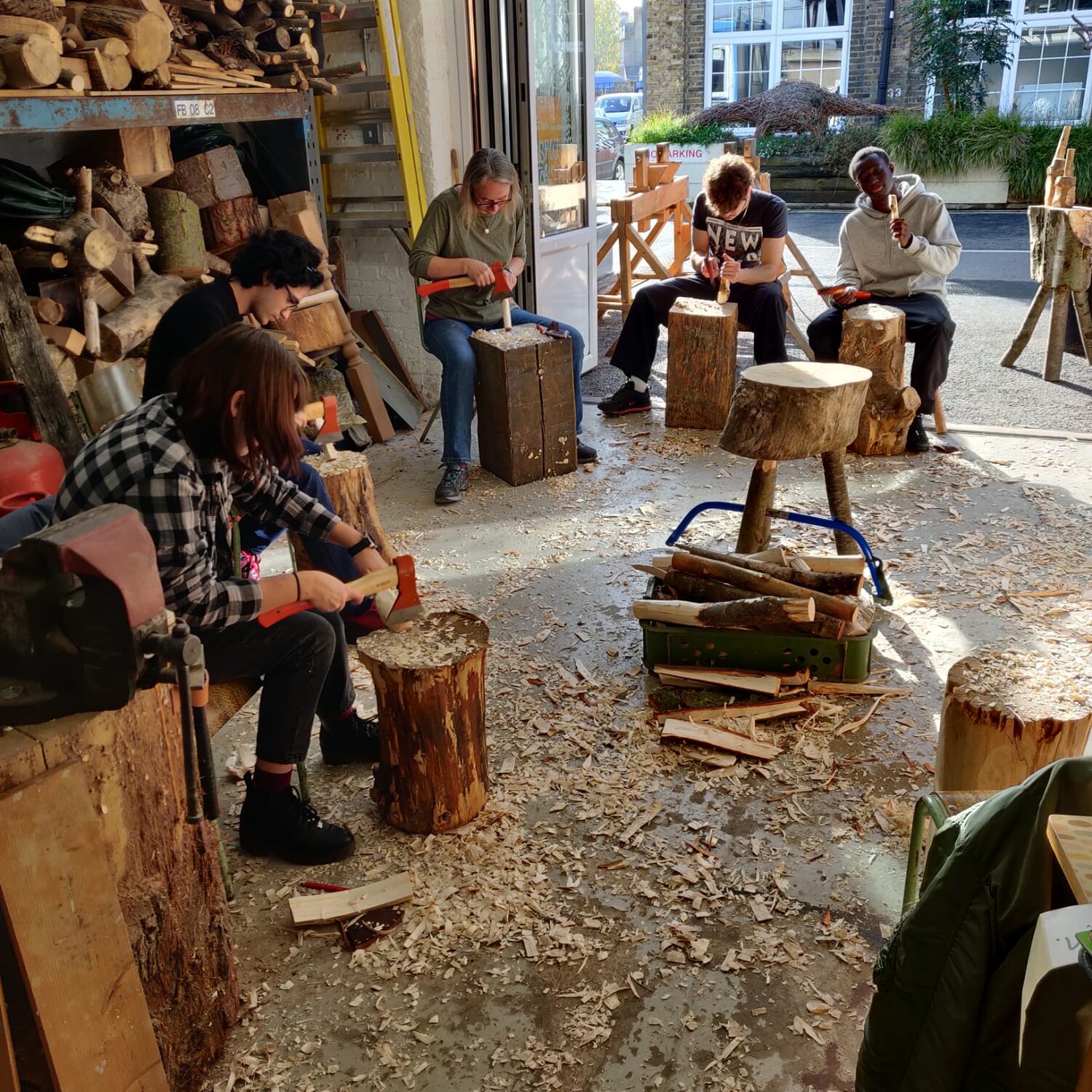 Skill Up is a programme of eight free specialist skills courses running from ACAVA Maxilla Men's Shed. You are invited to join in and learn a range of techniques from silverwork to printmaking.
Submissions are now open for our Skill Up course: Spoon Carving.
Skill Up: Spoon Carving
Dates: 4, 5, 11, 12, 18, 19 October
Times: 10am–1pm
Delivered by Stephen Stockbridge
Where
Maxilla Men's Shed
4 Maxilla Walk,
London W10 6NQ
Over six sessions, Stephen Stockbridge will introduce you to the art of carving with an axe, a knife and a crook knife. By carving a spoon, you can focus on becoming familiar with the tools of the craft without the pressure of knowing what to carve. As you gain confidence with the tools, you begin to build a relationship with your small-scale carving and understand the subtle and addictive qualities of this new hobby. Participants will also explore the qualities of different greenwoods for carving and finishing techniques.
View Stephen's website here.
Would you like to take part in this programme?