Skill Up: Introduction to Wood Carving
23 June 2022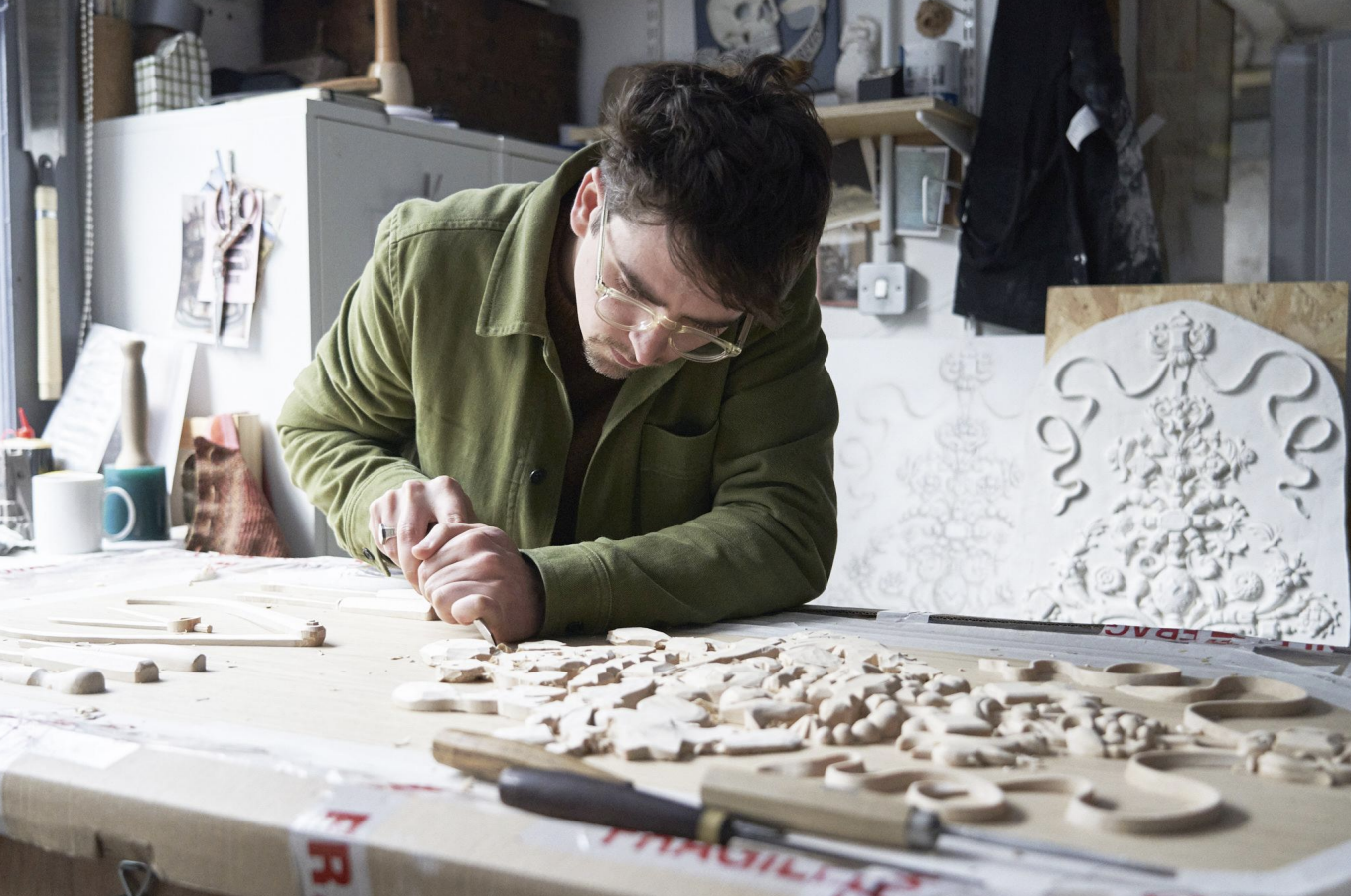 Skill Up is a programme of eight specialist skills courses running from ACAVA Maxilla Men's Shed. You are invited to join in and learn a range of techniques from silverwork to printmaking.
Submissions are now open for our Skill Up course: Introduction to Wood Carving.
Introduction to Wood Carving
5, 6, 12, 13, 19, 20 July
10am–1pm
Delivered by Jim Patrick
Where
Maxilla Men's Shed
4 Maxilla Walk,
London W10 6NQ
During the six-day course, participants will design and carve their own wall-mounted mirror frame using chip carving, a basic form of carved ornamentation. The size and construction of the mirror will follow a very simple pattern taken from the book: "The Pine Furniture of Early New England", but with plenty of scope for individuals to customise their designs.
View Jim's Instagram profile here and his websites here and here.
Would you like to take part in this programme?