ACAVA shortlisted for the Award for Civic Arts Organisations
26 January 2022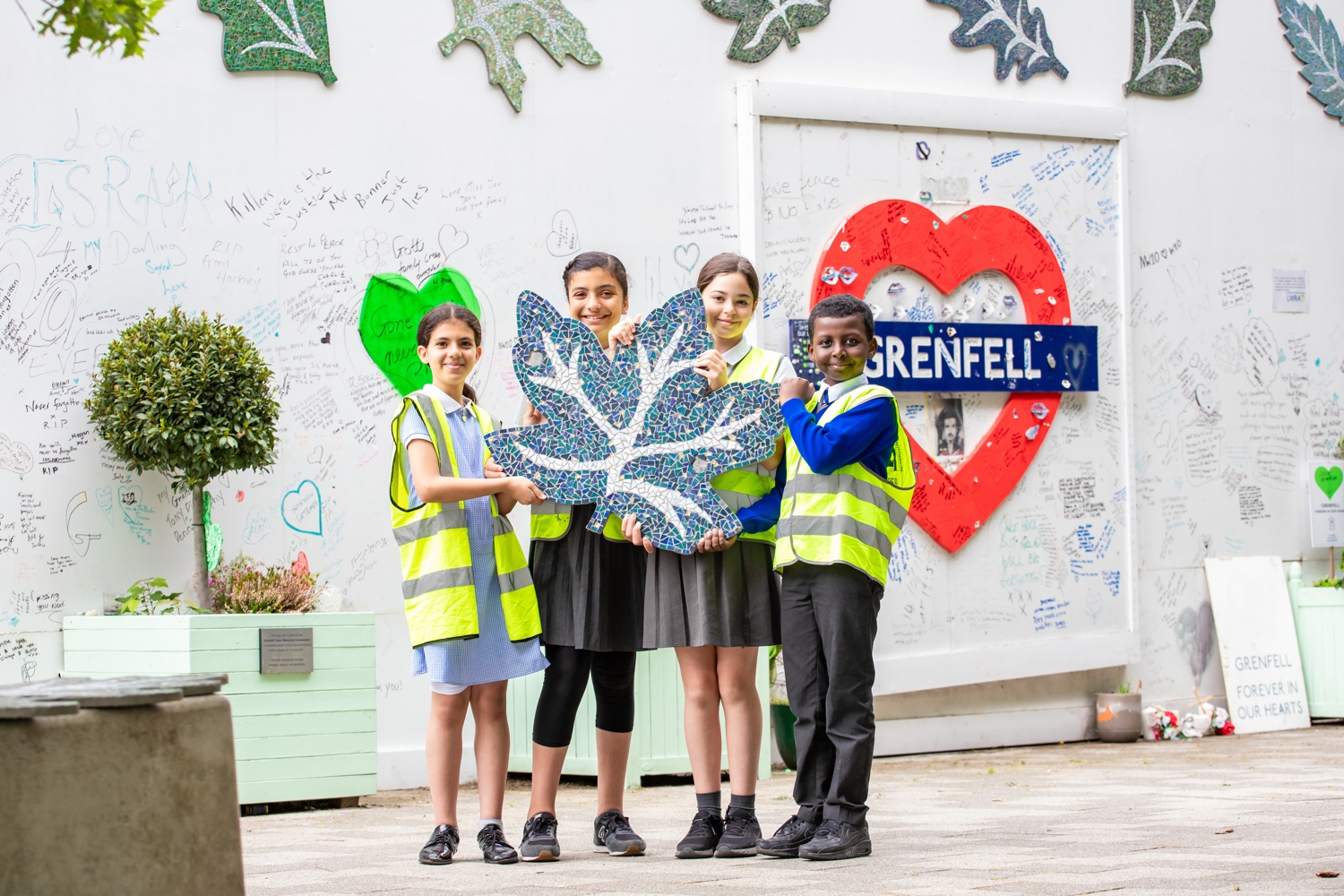 We are thrilled to have been shortlisted for the second edition of the Award for Civic Arts Organisations.
The Award – funded by the Calouste Gulbenkian Foundation (UK Branch), with King's College London – celebrates the outstanding practice of arts organisations, shining a spotlight on how they are rethinking their own relationships with the communities they serve as we emerge from a period of disruption and acceleration of trends in the art world and in society. 
ACAVA have run studios and community arts programmes in North Kensington for over 20 years and have built trust and visibility in the area through strong relationships with local voluntary organisations, schools, faith groups and residents. This shortlisting recognises the value and impact of these programmes throughout a period that has been affected not only by the pandemic but also by the devastating Grenfell Tower fire. 
From outdoor family workshops in a Forest School to co-creating the memorial mosaic with the communities affected by the Grenfell Tower fire and an open 'Men's Shed' makerspace – our range of welcoming and inclusive spaces where people can create art have a transformational effect on their wellbeing. People that come to our sessions cite opportunities to experiment and engage creatively without pressure; access to outdoor space; and the consistent, reliable presence of experienced staff as factors that empower them to take part. 
Last year, 260 organisations submitted an application to the Award which together constitute a rich tapestry of imaginative and humanitarian responses to heightened levels of need and a cultural sector that is open to change and resilient when connected to the community.  
The winners will be announced in March 2022. 
Read more about our programmes here and The Award for Civic Arts Organisations 2022 here.
You may also be interested in...