Webinar: Writing for Impact
5 September 2023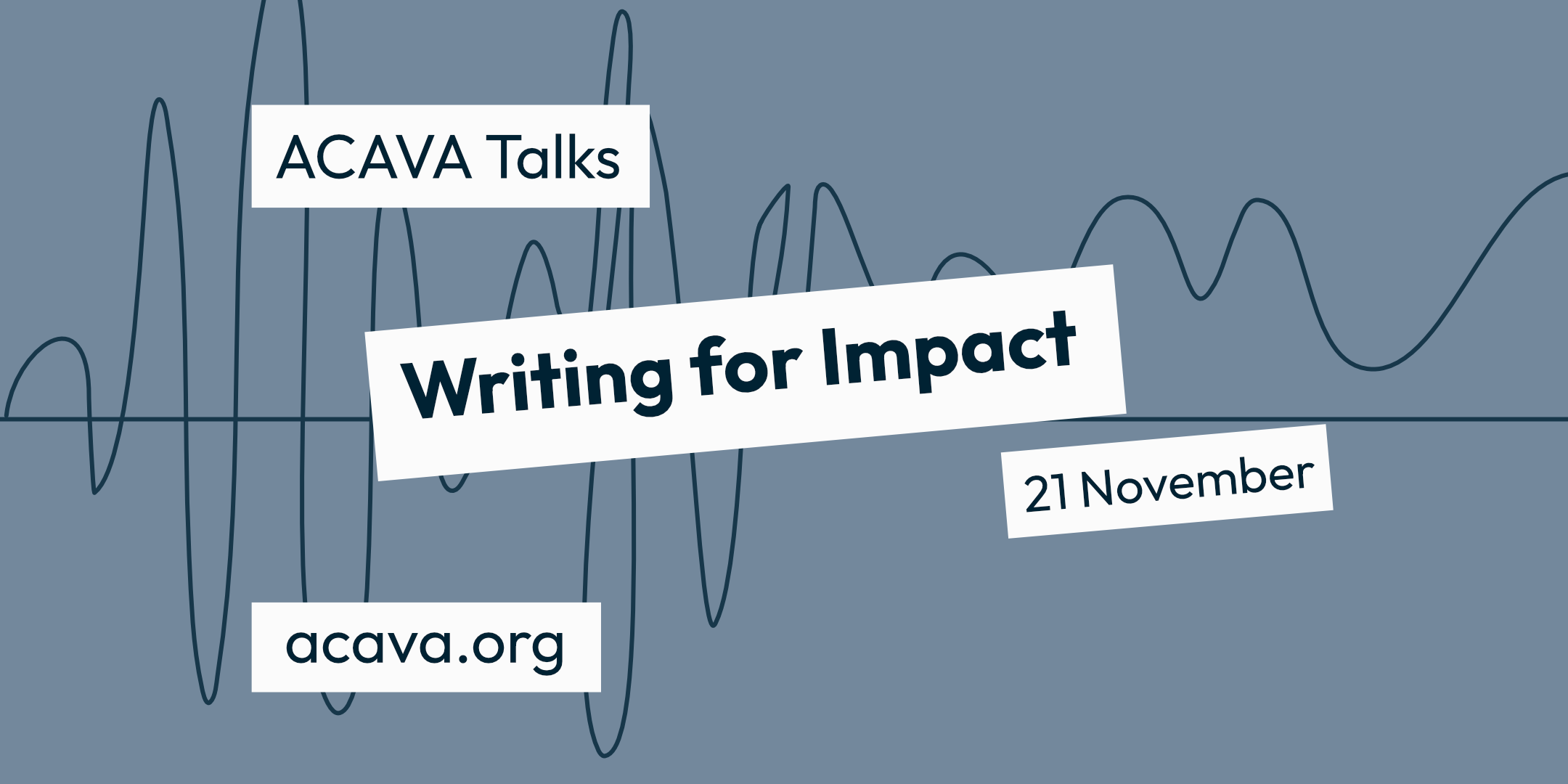 Are your funding applications lacking impact? Could your case for support be refined?
Funders receive huge numbers of applications and letters so it's important to make your writing and applications clear and stand out. Sign up for this ACAVA Talks webinar with fundraising consultant Lucy Stone to learn how to improve your applications, with insight into: using behavioural economics to transform your writing; top tips on what works including language and layout; funders' pet peeves; types of writing including free form applications, letters and applications; cases for support – what are the key messages you need to include; using examples to highlight key information; common traps people fall into and useful resources. Come prepared with questions and Lucy will do her best to help!
About Lucy Stone:
Lucy Stone from No Stone Unturned Fundraising has worked in the Charity sector for over 20 years and has raised £11.4 million writing applications ranging from £100 to £1.2million. During COVID Lucy supported organisations to raise £92 million through advice, guidance, webinars and application reviews by working with membership organisations and Local Authorities. For this work Lucy won the Music Venue Trust Outstanding Contribution Award in 2021. Lucy is currently supporting a range of organisations including Music Venue Trust, De La Warr Pavilion, Creative Crawley, Together Co and Brighton Fringe.
When
Tue 21 Nov 2023, 1–3pm
Format
Online talk with Q&A led by Lucy Stone
Tickets
Webinar ticket: £5 / £1 concession*
ACAVA studio holder webinar ticket: Free
Recordings of online events will be available to all ticket holders after the event.
*Concession tickets are available for those on low incomes or unwaged. If you are able to please consider paying the full fee, we are a registered charity and income from tickets directly supports the ACAVA Talks programme.
Book your place to this event