Hi! Stoke Presents
31 March 2022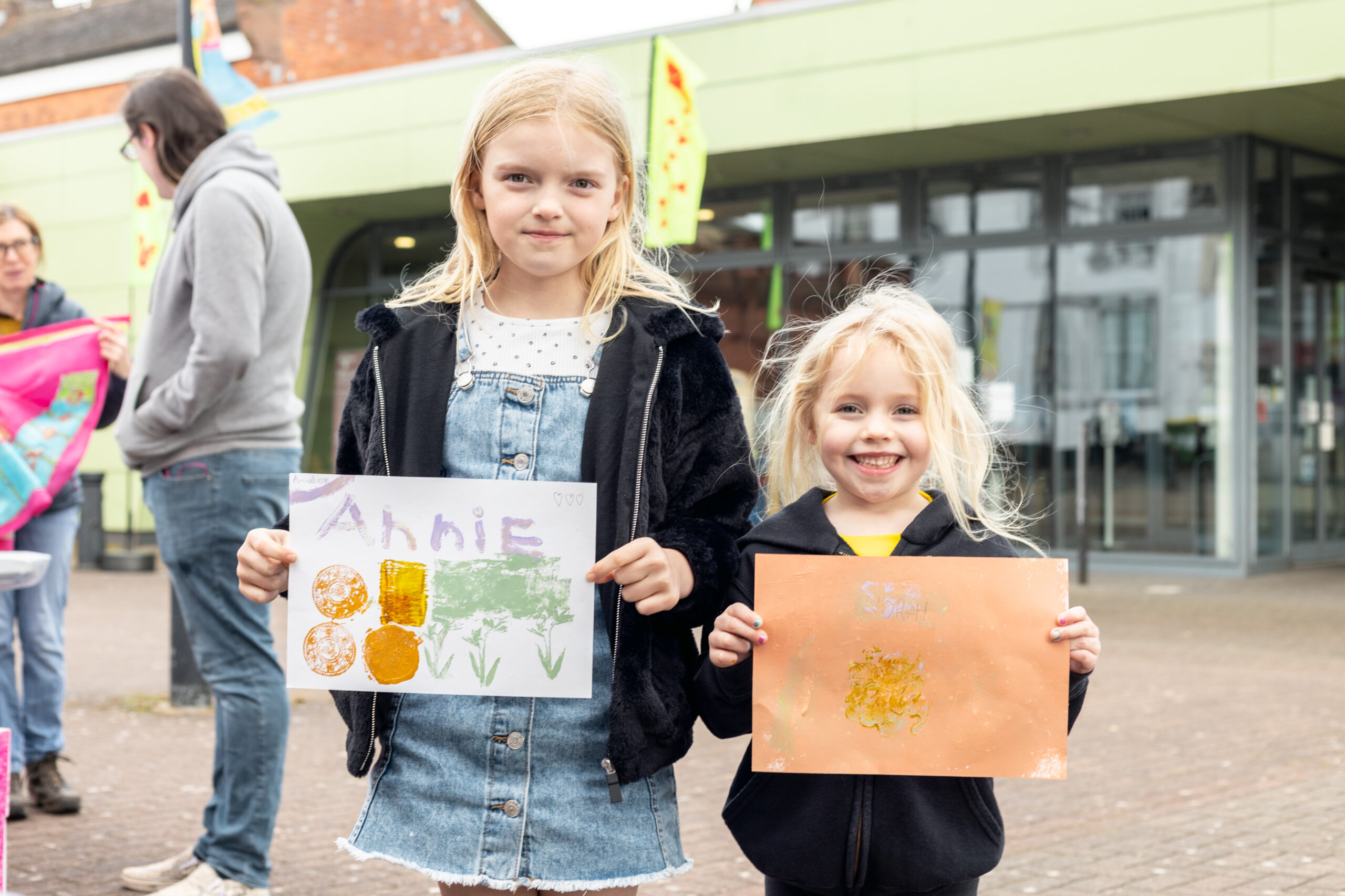 Join us this Saturday in Stoke-upon-Trent's town centre for "Hi! Stoke Presents", a one-day mini-festival exploring the unique heritage of Stoke.
Our artists Katrina Wilde, Nadine Wilde and Claire Jago will be running creative textile workshops in the afternoon outside Stoke Library on South Wolfe Street (ST4 4SZ).
Katrina Wilde
Taking inspiration from the local plant life, architecture and colours of Stoke's town centre, Katrina will be guiding us through a collage and pattern making workshop. We'll explore a variety of drawing, printing and collage techniques with a range of naturally-dyed papers, textiles and tools. People will be able to drop in and out of the session freely and explore the other workshops going on too.
Katrina's instagram
Nadine Wilde
Join local hand-weaver and artist Nadine in this weaving and fibre art workshop. The theme of the workshop will stem from the values and ideas from the Fibre Art Movement, looking to bring people together through making. An exciting 70s colour palette can be explored through different yarns and fibres, including wool roving, cotton, paper and rope.
Nadine's Instagram.
Claire Jago
Workshop and interactive display exploring the heritage and future of Stoke's Spode Works and High Street through clothing. Visitors will be able to handle and make half-scale historic and contemporary garments, connecting with the lived experience of Stoke's workers past, present and future.
The event is part of the Stoke Town High Street Heritage Action Zone (HSHAZ) programme, a 4 year partnership project between Stoke-On-Trent City Council and Historic England to enhance the area and how it is used.
Visit this page for more information.
You may also be interested in...