ACAVA at the National Theatre's North Kensington Takeover Day
2 October 2023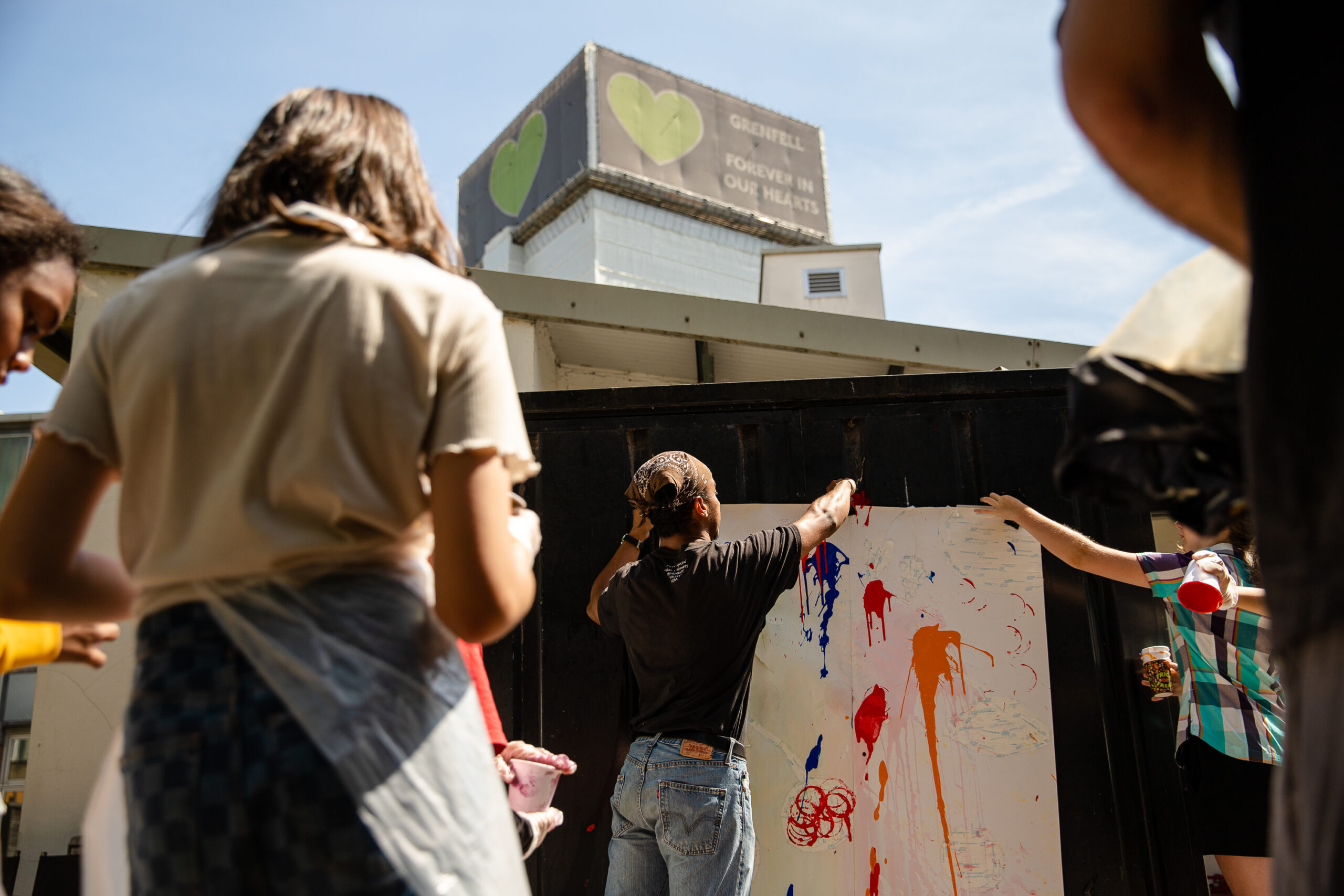 Join us for Flourish: Build Together, an activity by ACAVA as part of the National Theatre's North Kensington Takeover Day on Sunday 8 October 2023.
Work with ACAVA's creative team and artist Camilla Brendon to build a fun collaborative installation using re-purposed materials from the National Theatre's production department. Drop into the Olivier Theatre Foyer through the day to be inspired by the river Thames and the city landscape and create!
The session is inspired by Flourish, ACAVA's free school holiday creative workshops for North Kensington families, which playfully explores what art is and can be with professional artists.
When and where to find us
Sunday 8 October, 12.30–6pm
National Theatre: Olivier Theatre Foyer
London SE1 9PX
Map

More info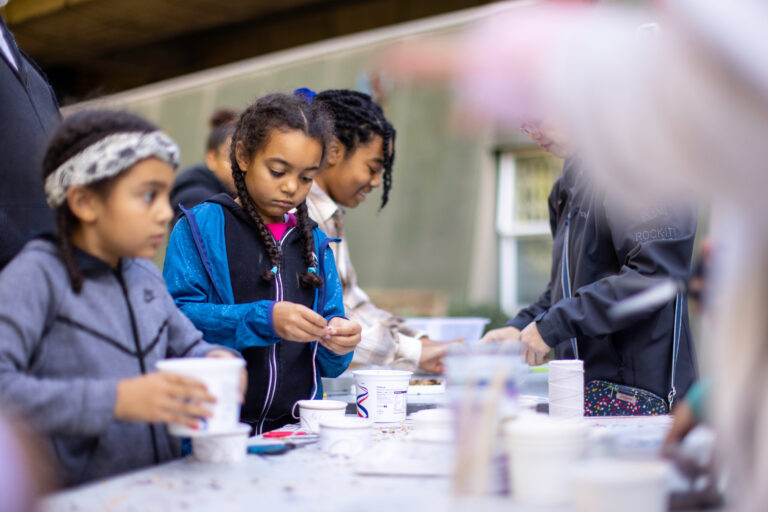 Join us this October half-term for a week packed with free creative activities for families. Work with artists Flora Duley, Josh Bilton and our Cultivate Create team to create large-scale sculptures outdoors, explore art through gardening, and help us create new tiles for the Natural History Museum's new Nature Activity Centre.