Meet Asha, one of our new Assistant Facilitators
20 December 2022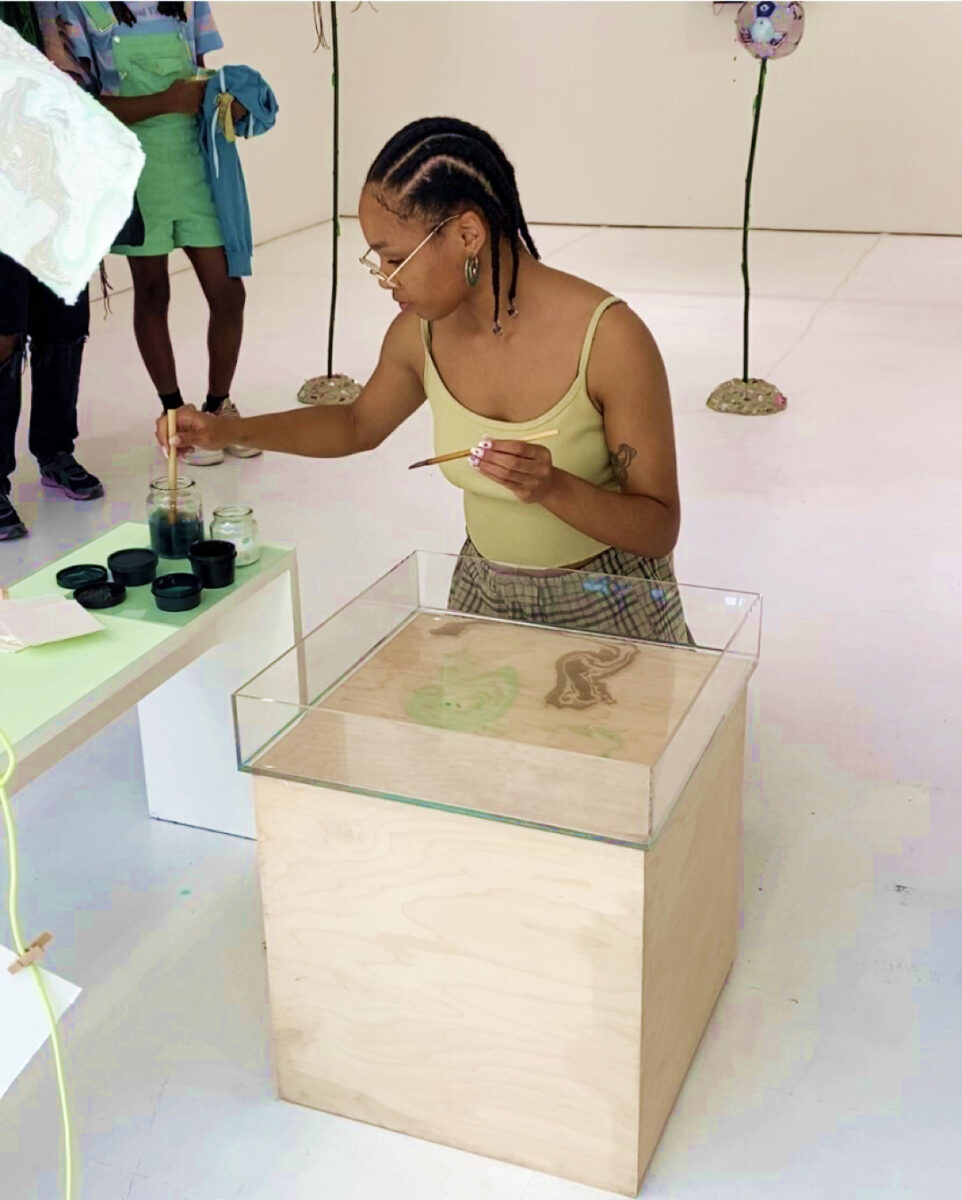 We've been introducing our new Assistant Facilitators over the past few months. Watch this space to learn more about them and their backgrounds.
Our new Assistant Facilitators were recently recruited to support our pool of artist facilitators. The new team members have been working with our Flourish programme this summer and you'll continue to see them on some of our other programmes too.
This time, we've spoken to Asha Fontenelle. You can also read our Q&As with Assistant Facilitators Mattie and Amelia.
Introduce yourself!
"I'm from South London and studied social anthropology at Goldsmiths. I've always loved making art and decided to start making work consistently in my free time while I was at university. I enjoy working with others to make art, combining my interest in people with my artistic practice. I am a Capricorn sun, Virgo moon and Cancer rising."
Which ACAVA programme you've worked on so far has been your favourite and have there been any highlights?
"So far, while at ACAVA, I've worked on Flourish, Cultivate Create, and Flourish: Breathe, trips taking families to Watts Gallery – Artists' Village and to Wysing Arts Centre. I especially loved seeing the families having the opportunity to work with clay in the Foyle Pottery Studio at Watts Gallery. It was lovely seeing how engaged the parents were with making, having a chance to take some time out to create."
Tell us about your practice
"My practice is based in painting, drawing and printmaking. I've also recently started exploring ceramics and nail art. I've been interested in finding a balance between a process led practice and developing artistic skills."
What would be your dream project?
"A dream project of mine would be the chance to go on a residency abroad, ideally somewhere hot. Having the time, space and freedom to create for a period of time would be amazing."
You may also be interested in...