Join Flourishing Lives at Tate Exchange and help put stereotypes in the past
In 1969, the psychiatrist Dr. Robert N. Butler coined the term 'ageism' to denote the way society denies older people the opportunities to pursue life, to reinvent themselves. 


To mark the 50th anniversary of the anti-ageism movement, the Flourishing Lives coalition will take over Tate Exchange at Tate Modern in London from April 26 – 28 for an interactive public programme that will shatter sedate stereotypes of ageing and celebrate the creativity of older people.
The programme is part of Tate Exchange, an 'open experiment' which allows outside organisations and members of the public to participate in Tate's creative process, running events and projects on-site and using art as a way of addressing wider issues in the world around us.
The event will bring together 37 artists, organisations and community groups from across London – including London Symphony Orchestra, Third Age Project and Claremont – inspiring personal expression and social inclusion through the arts. They are members of Flourishing Lives, a pioneering coalition of organisations and individuals taking a creative approach to supporting richer, more independent lives for older people.
The free three-day programme, called Age/ncy, will span parkour, stand-up comedy, circus skills, dance, physical theatre, music, workshops, the visual arts, and collaborative installation. Members of the public will be invited to join in and explore the revitalising role that art can play in older people's wellbeing and share fresh perspectives on ageing and being old.
Activities over the three days will include:
Parkour sessions with West Coast Parkour's 'Forever Young' group that will see older people playing across Tate Modern's Turbine Hall
Stand-up comedy bootcamps led by 86-year-old Lynn Ruth Miller, the world's oldest comedienne
An evening of performances and workshops exploring the stories and perspectives of older LGBTQ+ people in collaboration with Opening Doors London, Young Vic Taking Part, Deaf Explorer, and artists Linnea Frank, Wild, Chloe Wing and Philippa Punchard as part of Uniqlo Tate Lates  
A creative music-making workshop with London Symphony Orchestra
Interactive circus skills workshops and 'Women Rise' forum theatre with Jacksons Lane
Large-scale puppet-making and storytelling with Joshua Bilton and ACAVA *(project description below)
A life-sized interactive 'board game' with Age Allies
Performances by Sage Dance Company, Central & Cecil Housing Trust's Community Choir, Lynn Ruth Miller, and the Claremont Project's Gospel Choir
Collage-making and art discussions with Emma Hollamby and Ben Uri Gallery & Museum
An exhibition of paintings by the members of Claremont Project
Creative writing sessions with Open Age and Central & Cecil Housing Trust
Designing a 100-year life with the Liminal Space
Multi-sensory art tours with NGO Socialiniai meno projektai
'Handheld Stories' with Spare Tyre and Haynes Dementia Hub
A full programme of performances and classes led by the members of Third Age Project
Shifting self-identities with Fruit Fly Collective and Macmillan Cancer Support 
You can see the full programme listing and read more information here.
David McDonagh and Cordelia Wyche, Flourishing Lives Coordinator and Officer, and co-curators of the Age/ncy programme, said:
"We are delighted that Flourishing Lives and our coalition partners have the opportunity to mark the 50th anniversary of the anti-ageism movement at the world-renowned Tate Modern gallery. Our programme will showcase the immense agency and creativity of older people and explore ways in which we can help put everyday ageism and stereotypes around ageing in the past."
Lucien-Paul Stanfield, CEO of the Claremont Project, Chair of the Age Action Alliance Creative Arts Group and founder member of Flourishing Lives said:
"Ageism is still everywhere, from TV adverts and biased headlines, to our own negative expectations for what life will be like when we're older. Age/ncy' offers a challenging and interactive space to reflect on perceptions of ageing and explore issues of identity, community and independence through art. It is also a fantastic showcase for community arts from across London and beyond."
Dates: 26 – 28 April 2019, 12.00 – 17.00 + Uniqlo Tate Late 26 April 18.00 – 22.00
Location: Tate Exchange – Level 5, Blavatnik Building, Tate Modern, Bankside, London
Flourishing Lives is kindly supported by the City Bridge Trust and the Mercers' Company.
We are also grateful to our programme partners Cass Art and Chelsea College of Arts for their generous support in kind of the Age/ncy project.
To find out more about Tate Exchange please visit tate.org.uk/tateexchange. For press information about Tate please emailpressoffice@tate.org.uk or call 0207 887 8730 (for Tate Liverpool call 0151 702 7444). For high-resolution images visit tate.org.uk/press
What Are We Afraid Of Losing? / What Do We Hope To Hold On To? 
Joshua Bilton & ACAVA
Fri April 26 - Sun April 28, 12:00 - 17:00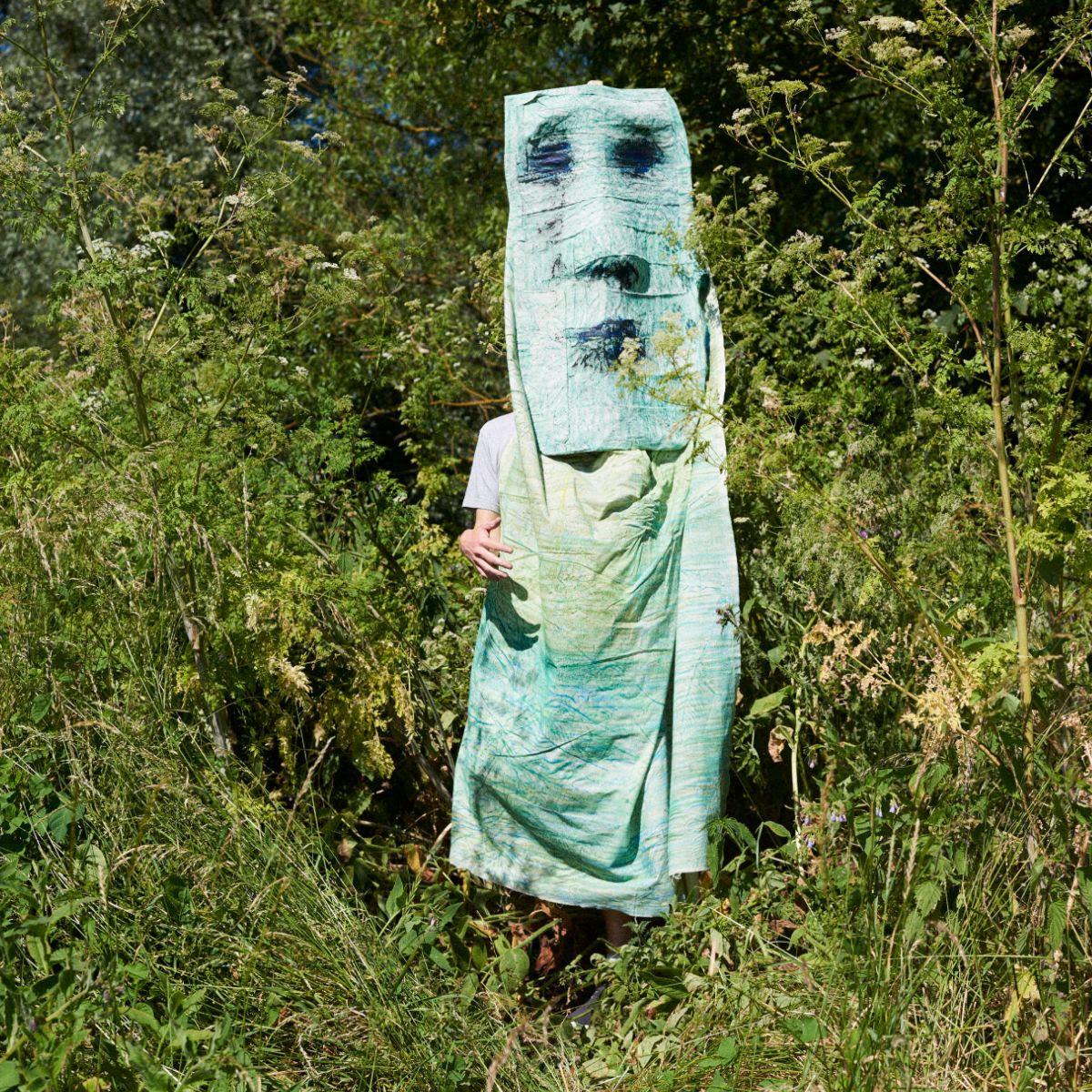 Join artist Joshua Bilton with ACAVA in the making of a large-scale puppet and fabric cloak. Drop in and embellish the cloak with stories, notes, words, poems, doodles and drawings that will then be sewn together and displayed in the Tate Exchange space. 
Both the cloak and the mask are forms of invisibility and an opportunity to share something of oneself but also to imagine an elsewhere, to lose oneself in memory or the fiction of a future self, place or planet. The cloak will discuss ideas of mutability - a sense that all matter 6 is unstable in the face of mortality. The puppet will act as a messenger carrying stories of what we are afraid of losing and what we hope to hold onto, encompassing but not limited to oral histories, words, culture, habitat, environment, the body and personal memories. 
ACAVA is an arts charity, providing affordable studio space to 550 artists across London, Essex and Stoke on Trent. Through the delivery of a public programme, ACAVA links artists with the local communities in which they work, with the core belief that art is good for people, and artists are good for communities. 
Our participation in the Flourishing Live Tate Exchange is supported by NHS West London Clinical Commissioning Group as part of our Art for Wellbeing: Everyday (AWE) project. 
During the project Josh will be joined by residents from North Kensington.